New: Private Substacks
You can now create private Substack publications, using our new "invite-only" mode.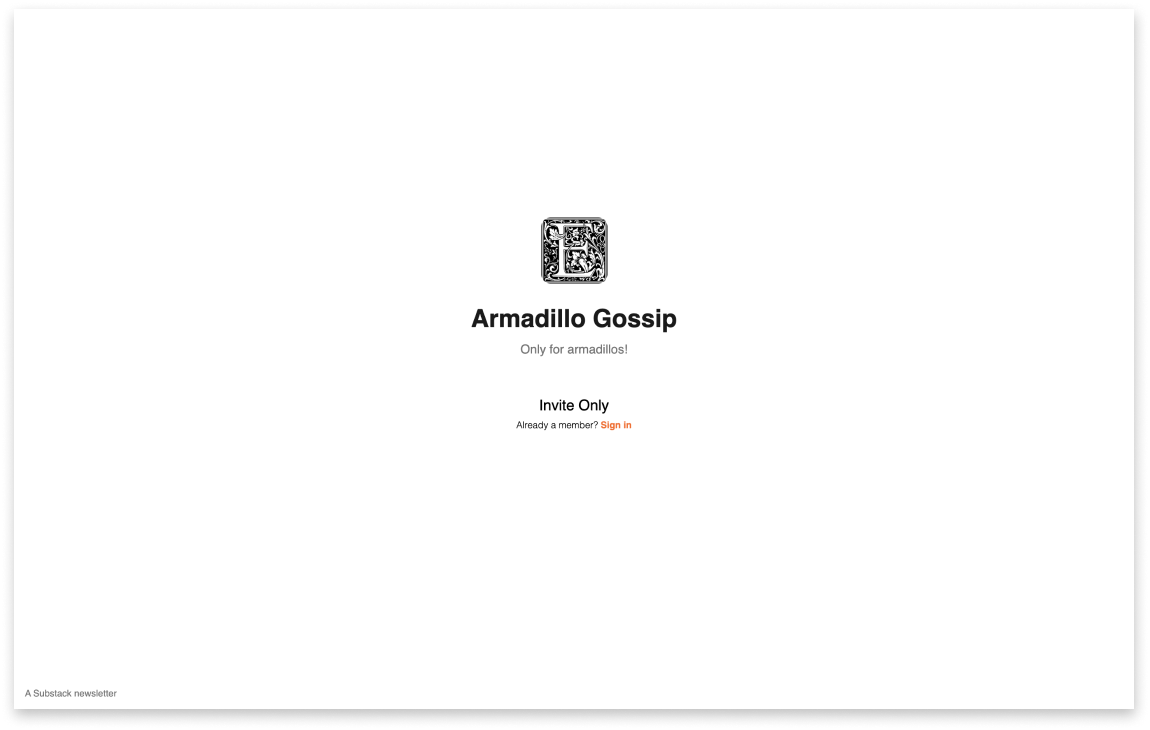 A private Substack is a secret newsletter that you can host alone or invite others to join. With invite-only mode, only you and any subscribers you've invited can access your posts.
Private Substacks are an idea that came out of our recent company hackathon, a two-day event where everybody gets to work on creative projects of their choosing. (A few more highlights: one person made a "Substack Reader" using an $40 e-ink reader he picked up from Hong Kong, while another built a choose-your-own adventure "Substack Library" in a Google Sheet to traverse publications by category.)
We've been using our private Substack to share everything from weekly updates to company values, favorite TV shows, and even smoked pork recipes, so we decided to make this feature available to everyone.
To switch to a private Substack, go to your Settings page and check the box that says "Invite-only mode."

If you already have subscribers, they'll still be able to access your Substack, whereas new visitors will now see that your publication is invite-only.
After you've enabled invite-only mode, you can add more people from a special invite page (https://your.substack.com/invite). If you have paid subscriptions, you can also allow your paying subscribers to invite a limited number of friends. If their invites accept, they'll be added as free signups.

Whether it's keeping in touch with family members, teammates, or your top secret members-only club, we hope this new feature inspires you to write with friends. (Don't forget that you can always invite others to write with you!)
We're excited to see what you build with private Substacks! This feature is still in beta, so if you have feedback for us after trying it out, let us know at hello@substack.com.