An anonymous expert puts the restructuring industry under the spotlight
Introducing Petition, a tech newsletter with bite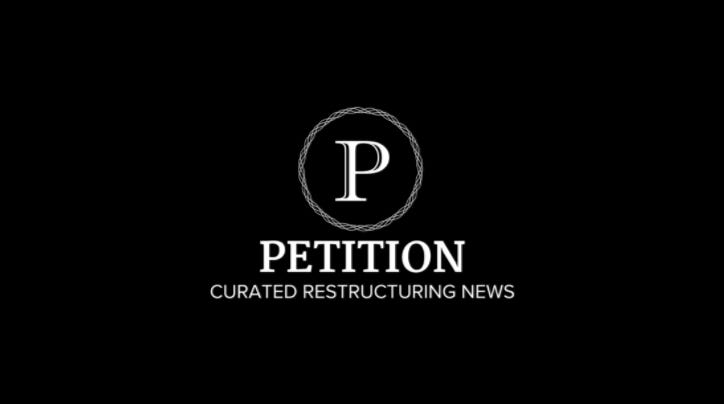 When we were starting Substack, one of the first people to express interest was a mysterious writer with a newsletter called Petition. Reading the anonymous writer's work, we were convinced that this was a newsletter like no other. Every Sunday, Petition covers tech disruption through the lens of an industry that deals in bankruptcy, restructuring, and distressed assets—an industry poorly understood by outsiders. The author reports on the subject with flair and just the right amount of snark, proving that even if Amazon and Facebook are disemboweling the global economy as we know it, we can at least have fun along the way.
What excites us about Petition, which has now launched on Substack and added a free weekly edition on Wednesdays (subscribe!), is that its publisher is using the paid newsletter model to offer readers uncompromised insight. Where newspapers by necessity go broad on disruption-induced bankruptcy, for instance, Petition goes deep. Had you thought about how envelope-makers are being screwed by paperless bank statements? Petition has. Do you know the unholy inner details of Kodak's ill-advised crypto coin? Petition does. And can you guess what the future holds in store for Toys R Us? Petition will tell you (spoiler: it's not a promising prognosis). In a newsletter world, where clickbait doesn't matter and writers can go long, these issues get the attention they deserve from a knowledgeable author.
That was an important point for those behind Petition. Even reporters at the best news outlets struggle to give the subject due service. As the media business goes into meltdown, resource-constrained journalists are being asked to do more with less, to the detriment of complex business coverage. But of even more concern was the tendency of professionals within the restructuring/turnaround industry to take a narrow view of events, failing to take into account the massive systemic change wrought by the technological revolution. In Petition's view, for example, the retail industry isn't reeling solely on account of the covered-to-death "Amazon Effect" (though that is obviously a big part of it); it is suffering as a result of a confluence of factors including the surge of direct-to-consumer digitally native vertical brands (e.g. Warby Parker, Glossier), mobile-based resale platforms (e.g. Wish, OfferUp, Letgo, Poshmark), and a cultural emphasis on experiences over product consumption.
"We were of the view that there was too much tunnel vision and reliance on surface-level analysis," Petition says. "These professionals—high-paid advisors—weren't armed with the full picture of not just what is, but also what is coming. At the end of the day, that's a disservice to clients."
Those behind Petition have chosen to remain anonymous because of their roots in the industry and their commitment to unadulterated commentary. But while the anonymity is a source of intrigue, the newsletter's greatest contribution comes from the detailed and insightful commentary on a sector that needs both more scrutiny and more exposure. By asking readers to pay, the writer has also ensured that Petition has a sustainable way forward. We hope others follow the example.