Discover more from On Substack
Resources, news, and stories for and about writers. Written by the Substack team.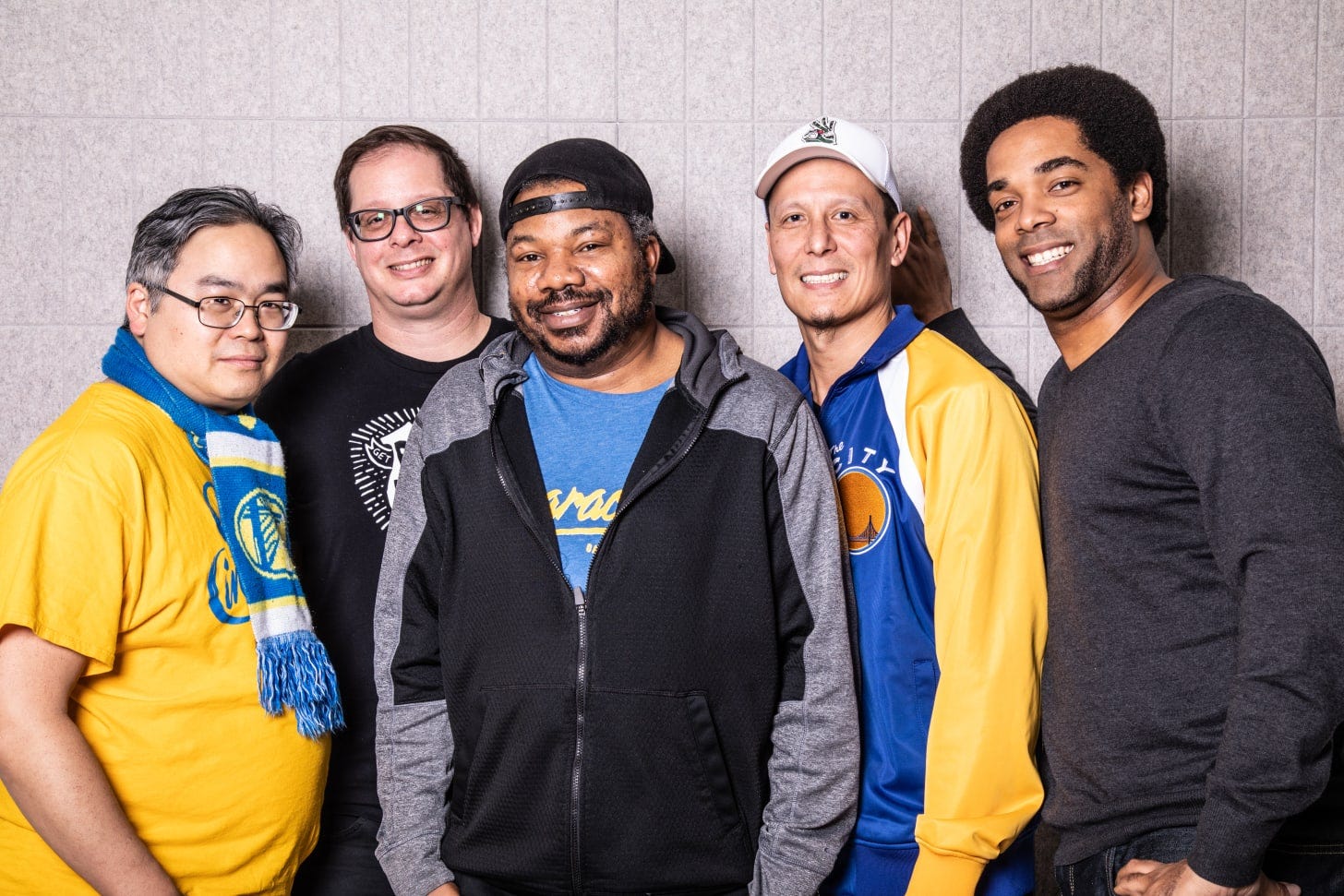 Substack is built for independent writers, whether it's one person writing their own newsletter, or a group of writers who want to collaborate together.
If you're excited about starting a publication with friends, here's a rundown of how our group publishing tools work.
Invite others to join your publication
You can invite other writers to contribute to your publication, which you can manage from your Settings page. There's no limit, so invite as many collaborators as you'd like.
The different permission settings are:
Owner: Any communication from us about your publication or account will go to this person. Only owners can delete a publication.

Admin: Admins can view everything in your dashboard (including the Posts, Subscribers, Settings, and Stats page) and make changes.

Contributor: Contributors have access to your Posts page, where they can write, edit, and publish posts. On the Subscribers page, they can view your list of subscribers and add or remove subscribers, but they will not see any graphs (including your financials). They cannot access your Settings or Stats page.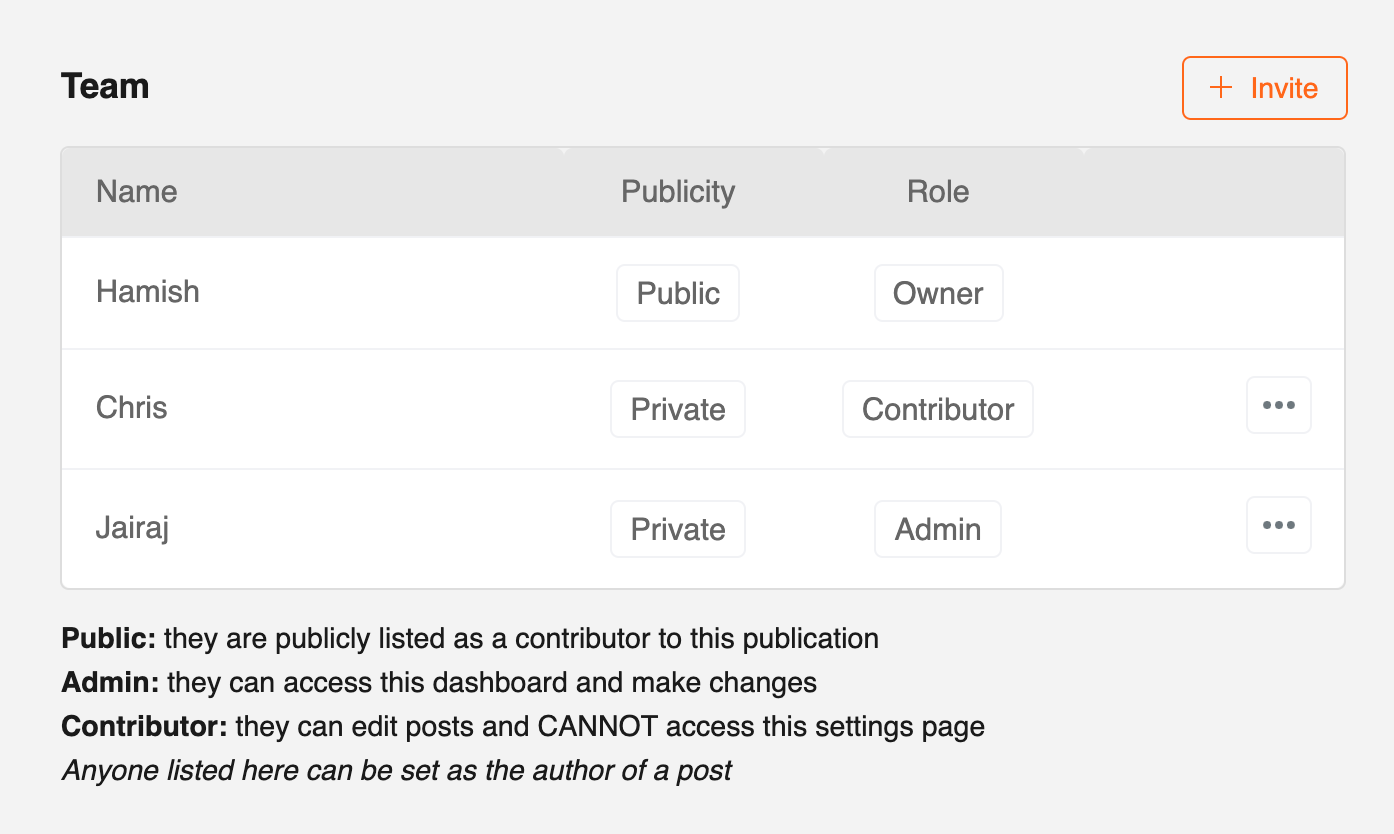 Share posts before they're published
If you're drafting a post, you can share a preview with other people to get their feedback.
From the post editor, click on the post's Settings. From here, you can:
Send a test email to any email address, which allows them to see what your emailed post will look like.

Share a "secret draft link", which allows anyone with the link to see what your published post will look like on the web. You can reset this link if you'd like to revoke access.
In both cases, the recipient of these tests can view a preview of your post, but not make changes.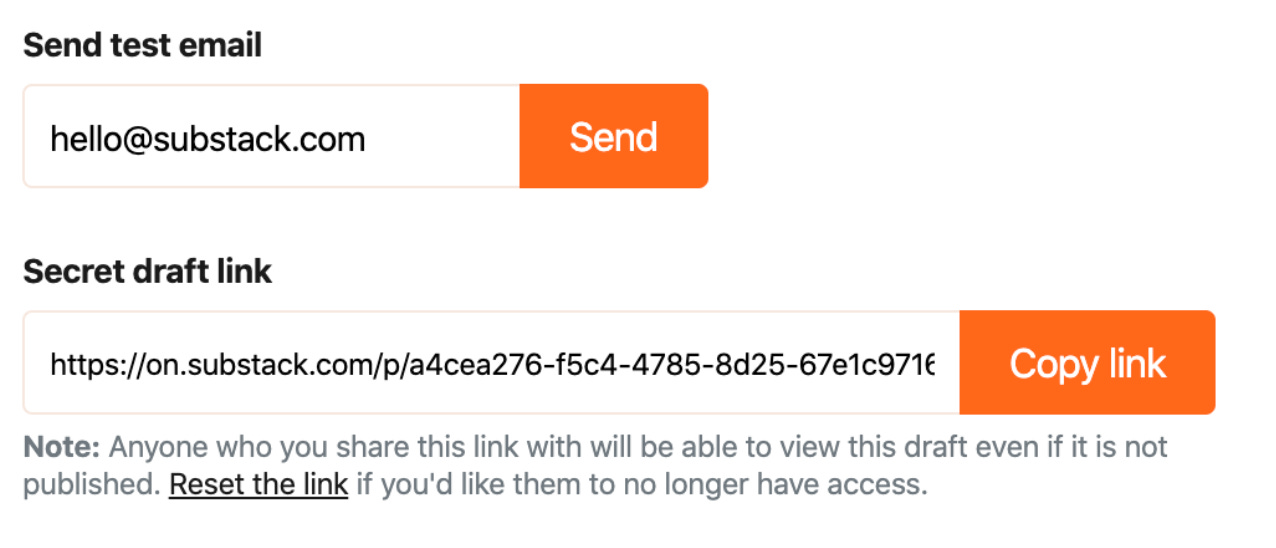 Set bylines and author photos
You can set bylines and photos for collaborators, which means that each post you publish can be attributed to a different author.
Make sure your bylines and/or author photos are enabled. Collaborators can update their name, bio and photo from their account page (e.g., https://your.substack.com/account). When you draft a new post, you can set the byline for each post, or display no byline if you prefer. You can also add multiple authors to a byline for co-authored posts.
Here's an example of an author photo and byline on Divinations: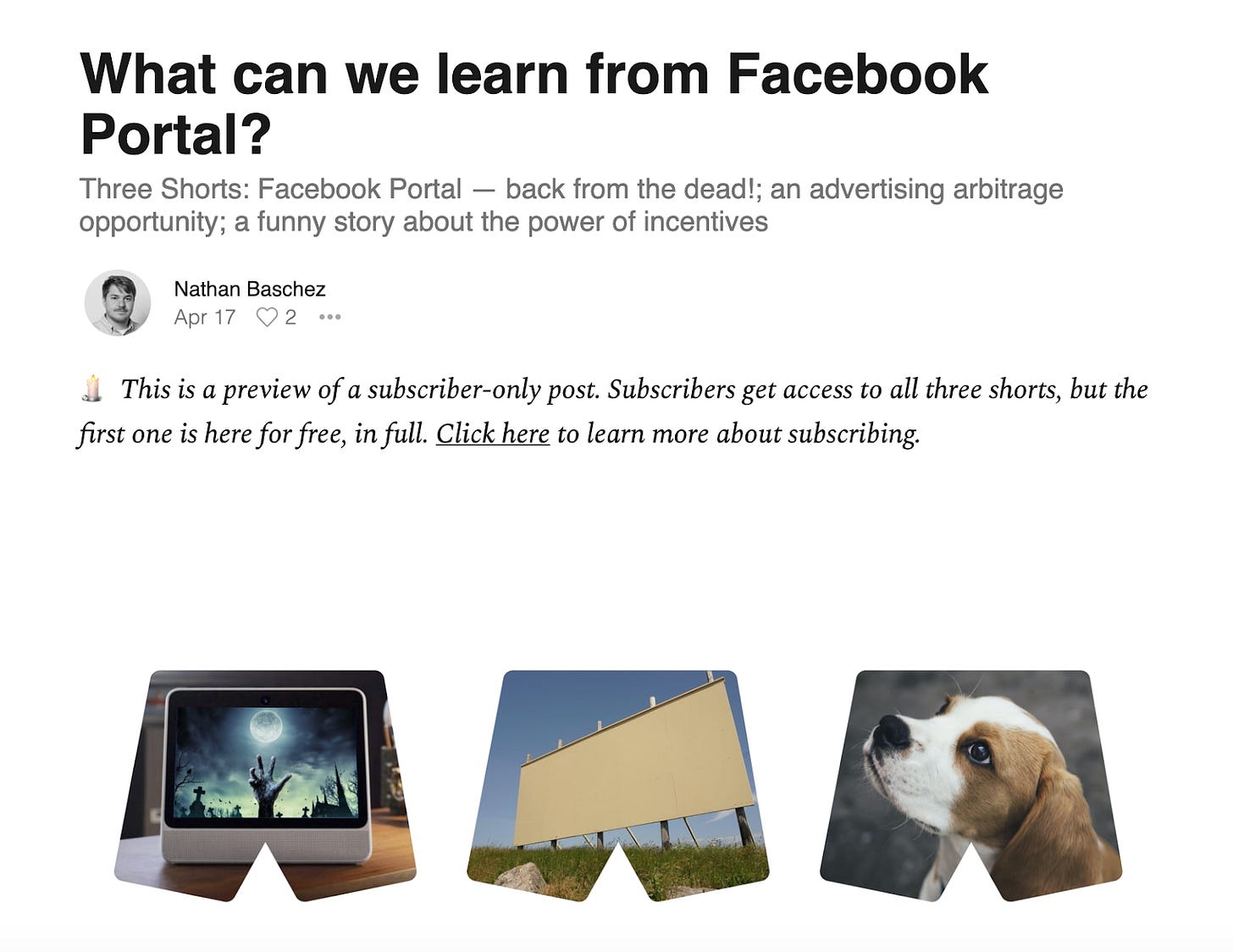 View your People page
If you have multiple public contributors, they'll be displayed on a People page that's automatically created for your publication.
From your publication's About page (e.g., https://your.substack.com/about), click on the "People" tab. Anyone on your team who's listed as "Public" on your Settings page will be displayed here. (If you don't see this tab on your About page, make sure you have more than one public contributor.)
Here's what TrueHoop's People page looks like: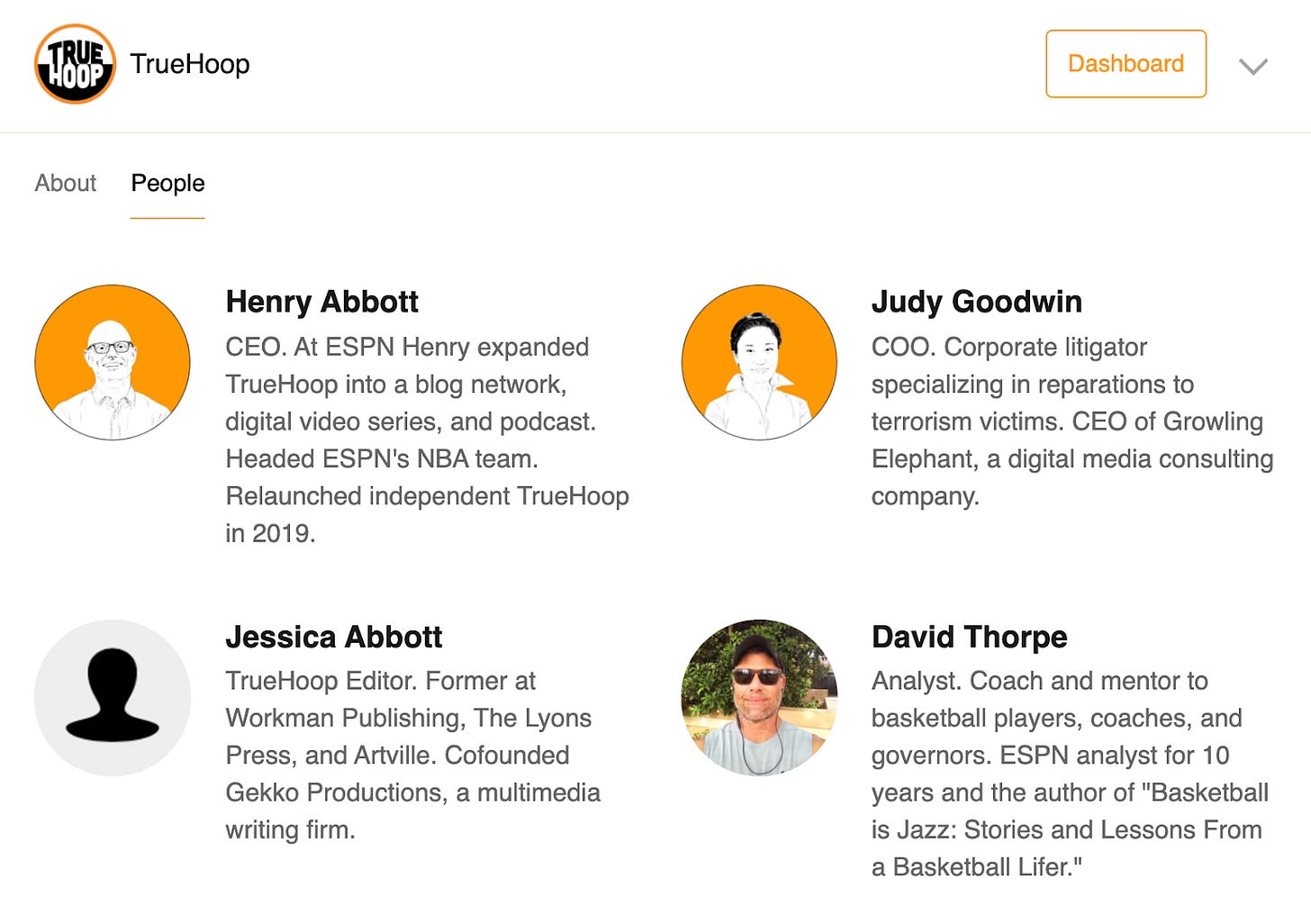 ---
We hope these features make it easier for you and your friends to spin up new ideas together. For more inspiration, check out these group publications on Substack:
Let's Go Warriors, a basketball blog about the Golden State Warriors, published by the team behind Vox Media's SB Nation (formerly Golden State of Mind)

Two Bossy Dames, a pop culture community, published by librarian-essayists Margaret Willison and Sophie Brookover

Asia Sentinel, an award-winning independent investigative news site published by a team of veteran newspaper journalists in Asia