Discover more from On Substack
Resources, news, and stories for and about writers. Written by the Substack team.
Introducing the Substack Fellowship for Independent Writers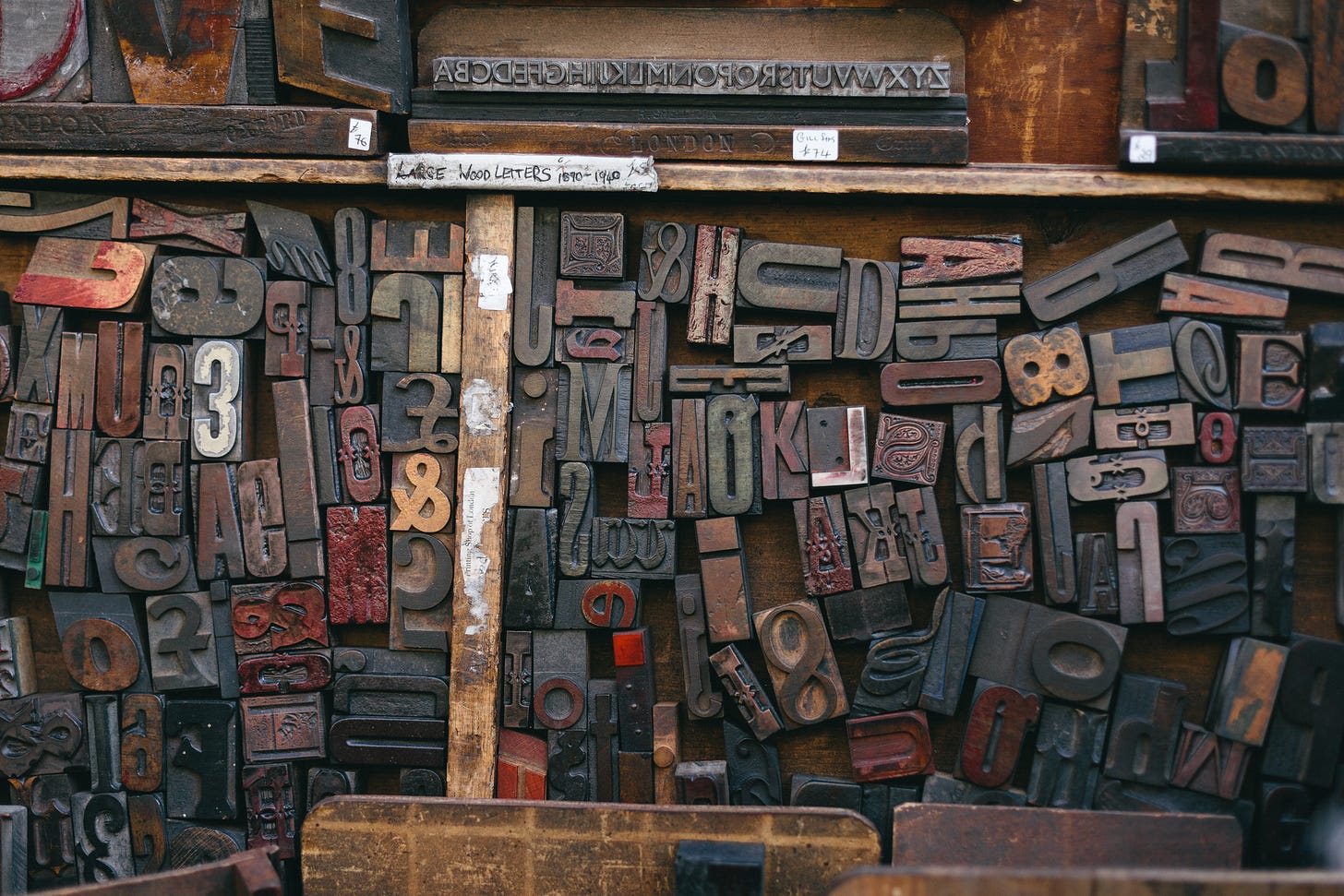 Today, we're proud to announce the start of a program that we hope will become an important part of how Substack supports writers: The Substack Fellowship for Independent Writers. 
For this first batch of fellows, we have selected five writers who are already active on Substack to help them take their publications to the next level. As well as a stipend, the fellows will receive coaching and support in areas that will set them up for long-term success with the subscription publishing model. We will also host them for a summit in San Francisco. 
We've selected these writers based on the quality of the work they have already been doing through Substack, the subject areas they are covering, and their potential with the subscription publishing model. 
The first five Substack fellows are:
Emily Atkin, author of Heated, providing accountability journalism about climate change. 

Saeed Jones, author of The Intelligence of Honey, a newsletter about what we can learn from happiness. 

Lindsay Gibbs, author of Power Plays, an examination of the power structures and decision-makers that keep women's sports on the margins.

Sarah Bessey, author of Field Notes, an ongoing collection of essays and recommendations about life, power, and faith. 

Amee Vanderpool, author of Shero, offering insight into legal and political issues facing women but affecting everyone.  
(Read their full bios below.) 
This fellowship is important for Substack because simply being a publishing tool is not enough. We aim to create the conditions for important independent writing to flourish, which means helping writers get access to the resources, expertise, and communities they need to do their best work. These fellows will receive dedicated support over a three-month period from the Substack team and a group of invited experts.
In talking to writers about why they should use Substack, we often stress simplicity: by using our tools, you don't have to grapple with complicated technology or other overheads, so you can focus on doing the best work possible. In short, we take care of everything except the hard part: the writing itself. The Substack Fellowship for Independent Writers is an extension of that philosophy. The Substack model, based on the idea that a reader subscribes to a specific person, is relatively new and we want to do everything we can to make it an inviting option for writers who long to do the kind of work that's not well accommodated by the prevailing media structure. 
To support the writers in this fellowship, we're bringing in some star talent. 
Ben Williams, for more than a decade the editor of New York Magazine's digital properties, will serve as an editorial consultant, providing one-on-one coaching for the fellows and helping them build first-rate publications. 

Bailey Richardson, one of the first employees at Instagram and an expert in community, will help the writers cultivate a sense of community among their readerships, so their publications can become much more than just periodicals. 

Tim Hwang, a media polymath who formerly was the head of public policy for Google on artificial intelligence – and who also happens to be a writer and lawyer – will provide legal coaching and advice. 
The fellows will also have access to Substack's founders for product discussions and beyond, and we'll offer further support on design, branding, publicity, and social media strategy. 
While the fellows will be the first beneficiaries of these initiatives, we will compile and package the best of the advice into materials that will be made available to everyone through our media channels, including the Substack blog. The lessons from the fellowship will also inform how we develop Substack as a product. 
There's a lot of talk in and around the news industry about what can be done to "save" journalism. We don't quite think of it that way. Instead, we think there's so much that can be done to help journalism thrive. The Substack model provides a way to unlock potential that the old models could never fully exploit. By giving writers the power to do their best work and be supported directly by readers who care as much as they do, exciting new things can happen. This fellowship is a small step in what will be a long-term effort to help writers grasp these opportunities. 
Congratulations to the first Substack fellows!
Meet the fellows

(These photos are in order with the names listed below.)
Emily Atkin is the author and founder of HEATED, a daily newsletter dedicated to original accountability reporting and analysis on the climate crisis. Called "one of the foremost climate journalists in the U.S." by MSNBC's Ali Velshi, she's been reporting on climate science and politics for the last six years, most recently as the climate staff writer at The New Republic. Emily also previously worked at ThinkProgress as the site's deputy climate editor, and at Sinclair Broadcast Group as a national political reporter. An accomplished speaker, Emily has served as both panelist and moderator for several climate change journalism events, and gave a TEDx talk about hurricanes and sewage. She was mentored by the late, great investigative journalist Wayne Barrett, who inspires everything she does.
Saeed Jones, publisher of The Intelligence of Honey, is the author of the 2019 Kirkus Prize-winning memoir How We Fight For Our Lives. His poetry collection Prelude to Bruise, was the winner of the 2015 PEN/Joyce Osterweil Award and the 2015 Stonewall Book Award/Barbara Gittings Literature Award. The poetry collection was also a finalist for the 2015 National Book Critics Circle Award, as well as awards from Lambda Literary and the Publishing Triangle in 2015. He lives in Columbus, Ohio.
Lindsay Gibbs is a sports reporter based in Washington, D.C., who writes Power Plays, a no-bullshit newsletter about sexism in sports. She is the co-host of the popular feminist sports podcast, Burn It All Down, and is a contributor to The Athletic DC, where she covers Maryland women's basketball and the WNBA's Washington Mystics. For four years, she was the sports reporter at ThinkProgress, where she covered the intersection of sports and politics. She's a regular guest on NPR, and her work has also appeared on Deadspin, Bleacher Report, and The Ringer, among others. Currently, Gibbs is writing a book with Beacon Press about this current wave of female athlete activism and the power of sports, due out in 2021.
Sarah Bessey, who writes the Substack newsletter Field Notes, is the author of the popular and critically acclaimed books Out of Sorts: Making Peace with an Evolving Faith and Jesus Feminist. Her brand new book is Miracles and Other Reasonable Things. She is a sought-after speaker at churches, conferences, and universities all around the world. Sarah is also the co-curator and co-host of the annual Evolving Faith Conference and she serves as President of the Board for Heartline Ministries in Haiti. She lives in Abbotsford, British Columbia with her husband and their four children.
Amee Vanderpool is writer and attorney who lives in Washington, D.C. She is the Director of The Inanna Project, a non-profit focused on pursuing true equality under the law for women. She is a contributor to Playboy Magazine and analyst for BBC Radio and also writes the Shero newsletter, which focuses on political and legal issues facing women but affecting everyone.
---