Discover more from On Substack
Resources, news, and stories for and about writers. Written by the Substack team.
New! Find Substacks by people you follow on Twitter
We've added a new way to find Substack publications, written by people you follow on Twitter.
Readers often discover new writers through their existing networks. If you like following someone on Twitter, you might want to read their Substack. After connecting your account, you'll also get notified when someone you follow on Twitter starts a publication in the future (assuming they've connected their Twitter account, too).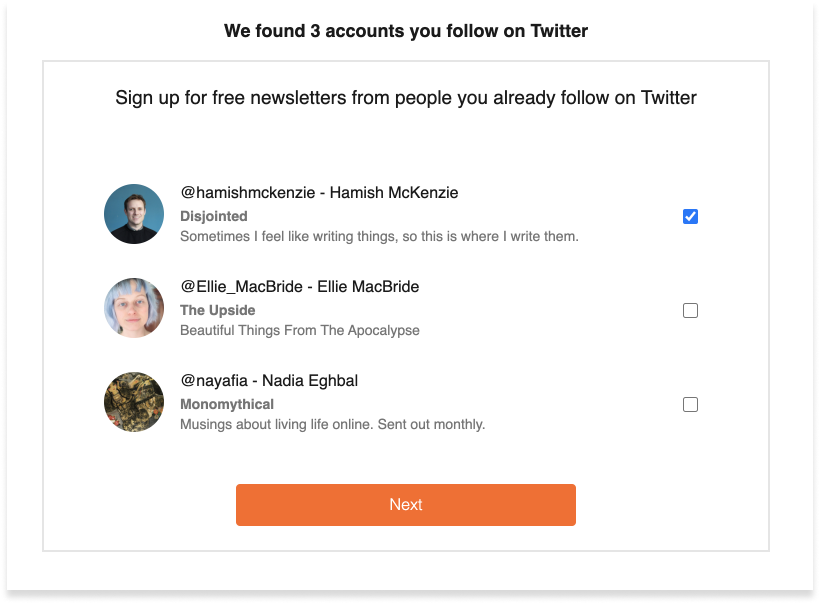 We hope this makes it easier for you to find new publications to read. If you'd like to make your Substack discoverable to your readers, be sure to connect your Twitter account, which you can do from your publication's Settings page. You can enable or disable this feature from your Settings page anytime.
Check it out and find new writers to read!