Discover more from On Substack
Resources, news, and stories for and about writers. Written by the Substack team.
New on Substack: Build your community with discussion threads
Today we're rolling out the beta version of a new feature for everyone with a Substack newsletter: community threads. On top of the ability to create newsletter and audio posts, Substack publishers can now also create public or subscriber-only discussion threads.
In other words, Substack now makes it simple for anyone to start a paid community.
Here's an example of a public thread about the Game of Thrones finale from Nicole Cliffe's publication, and a public AMA by Bill Bishop in Sinocism.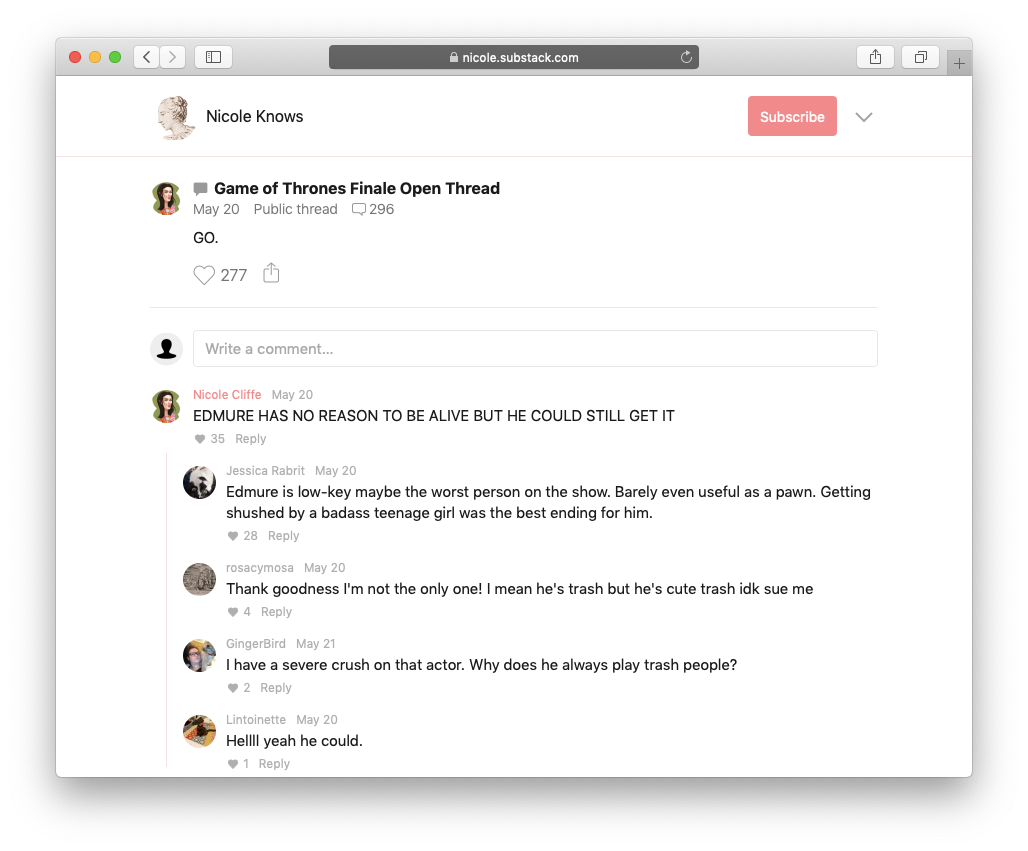 Paying subscribers can participate in subscriber-only threads like this one on Daniel Ortberg's The Shatner Chatner, where non-subscribers can see how many comments have been posted and how many likes have been given to each thread and comment.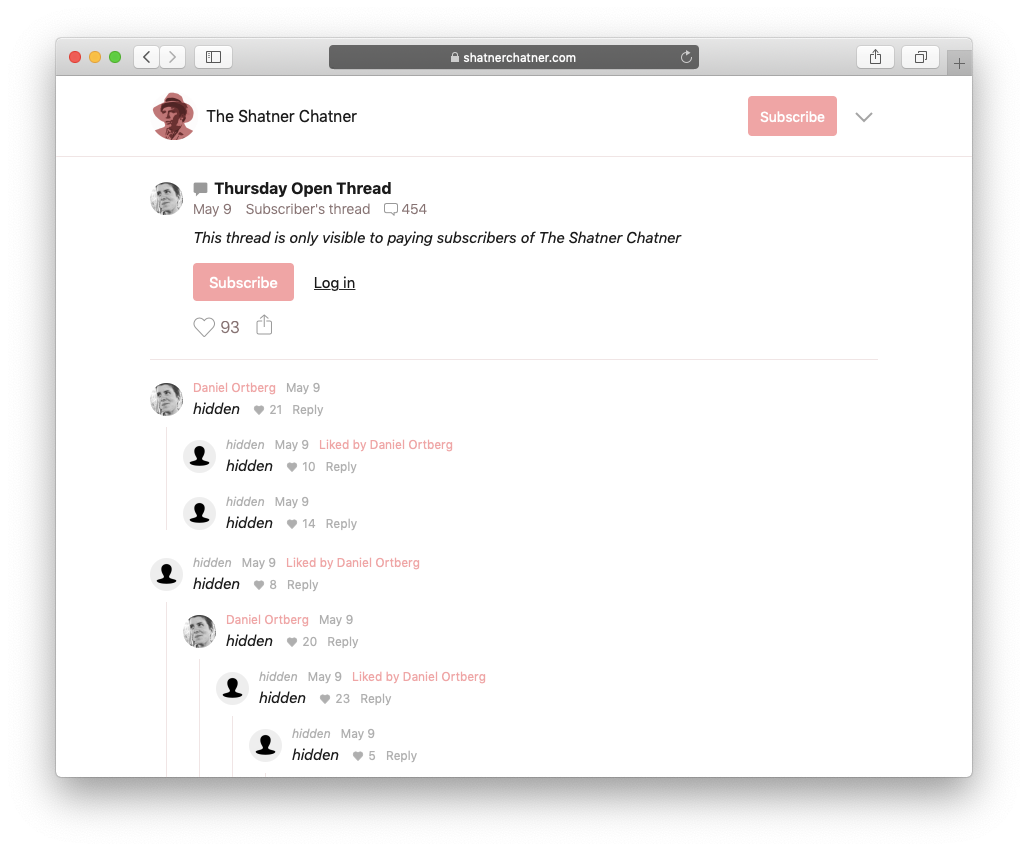 This feature is still in beta and will evolve over time – we will be responsive to feedback – but we do have good evidence now that three behaviors in particular help ensure successful threads:
The post that starts the thread should be short (tweet-length is good).

The publisher should choose the "Publish & Send Email" option, so everyone on their mailing list is alerted to a new discussion.

The publisher should participate in the thread for some period of time (even if it's just 30 minutes).
Threads help publishers tap into the energy of their readerships and foster active communities. Unlike other places where communities gather online, Substack publishers owns their member lists (in the form of a mailing list) and can monetize directly through subscriptions.
We'll start a new thread soon to solicit further discussion. Until then, please leave your feedback in the comments!