Discover more from On Substack
Resources, news, and stories for and about writers. Written by the Substack team.
Supporting writers on Substack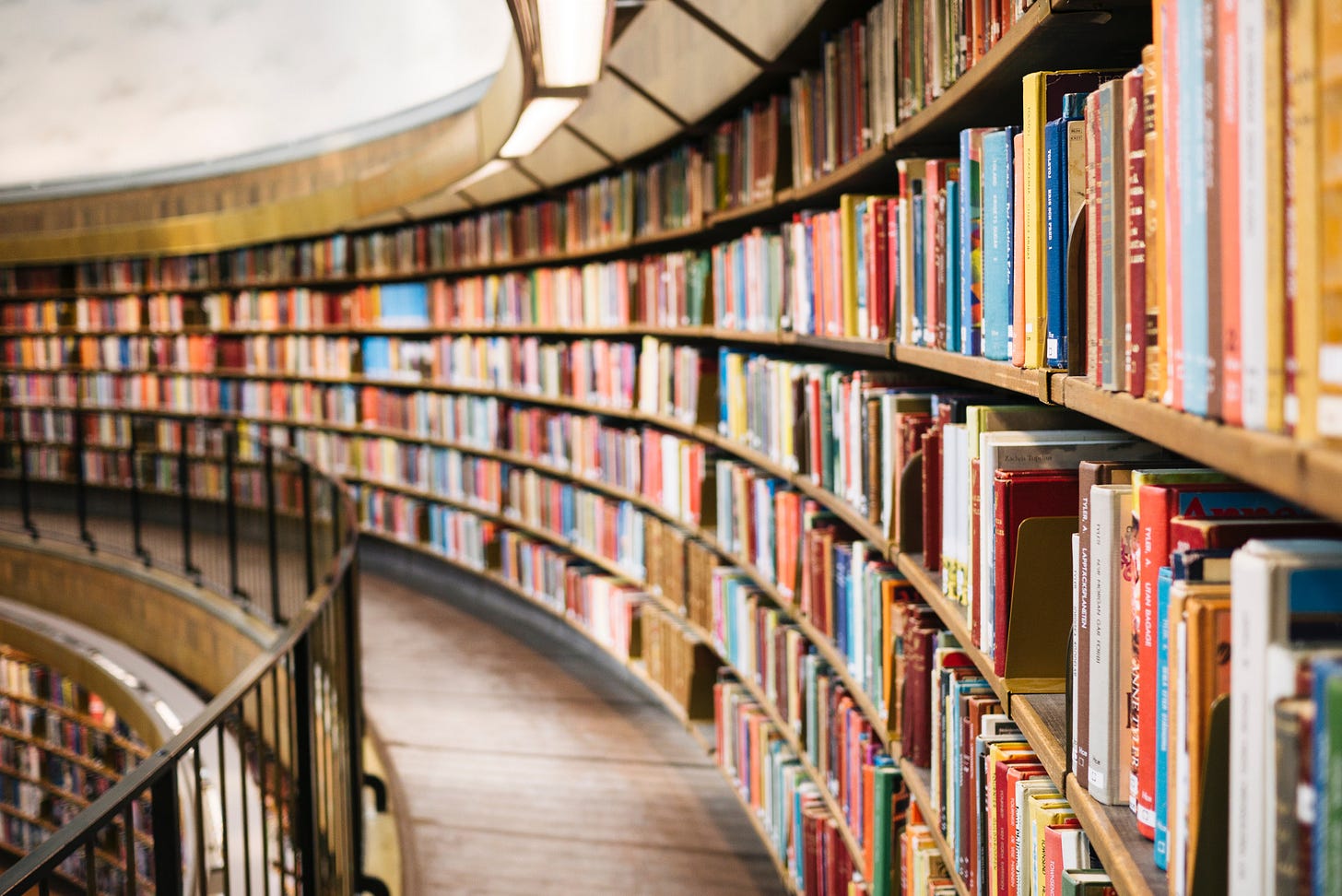 Today, we're thrilled to announce that Nadia Eghbal, writer, researcher, and all-round smart person formerly of GitHub and Protocol Labs, has joined our team to help writers flourish with Substack. She has a book about economics of online content creators coming out in 2020. Here, she outlines why she's at Substack and what she'll be working on.  
---
Hello! My name is Nadia and I recently joined Substack to drive our writer success efforts. I'll be focused on making sure that writers have everything they need to connect with, and grow, their communities and readership.
I came to Substack after wrapping up my own time as a writer and researcher. I spent the last four years digging into the stories of developers who make open source software, and how they get paid for their work. ("Open source" = just as a writer might publish a blog post, some developers publish the code they've written for anyone to read and use.)
My earliest days were just me, writing on my blog. I still remember the first developer conference I was invited to attend as a member of the press. When I picked up my conference badge, I saw they had listed my affiliation as "Medium.com/@nayafia". I felt a bit strange standing next to journalists representing established publications, while my writing was just... me.
I've often thought to myself that if Substack had existed when I'd first started writing, I might have approached my work very differently. As a writer who built an audience around a niche topic, I've wondered why it is so hard to make money directly off of one's work. I've been lucky that my interests overlapped with the software industry, but what if I'd been obsessed with cataloging perfumes instead, or the causes of Britain's Industrial Revolution? Many content creators are now able to strike out on their own, thanks to platforms like Instagram, YouTube, and Twitch, but writers, journalists, analysts, researchers, curators, and other independent obsessives mostly seem to make money by indirectly translating their reputation into something they can get hired for.
Substack is the first company I've come across that made me feel genuinely excited for the future. I think of Substack as a '"kernel," or seed, that makes it easy for writers to spin up their own mini-media empires, starting with newsletters and podcasts. When I was writing about software developers, I published a newsletter, blog, podcast, talks, and a book (coming out this year!). This wasn't a strategic decision so much as a natural outgrowth of playing with words and ideas, which lend themselves to being expressed in different forms.
At the core of it all is an audience that wants to follow your work. But it was hard for me to think about where my audience "lived". I'd list the things I'd written or made on my personal website, but if someone wanted to keep in touch, I didn't have anywhere to direct them to. Twitter felt a bit like telling a new friend to come to a big party: it's easy to get lost in the crowd, and there was no guarantee we'd ever actually run into each other.
Eventually, I started directing people to my newsletter. I'd had a mailing list for years, but I didn't start taking newsletters seriously until last year. No matter what I shared – blog posts, talks, podcasts, books and articles I'd read, random streams of consciousness – I knew that I was talking to the same audience. At first, I thought this was a clever hack on my part. But when I discovered Substack, I realized it was designed with exactly my situation in mind. It's a place for writers to host their fans: like a private salon, instead of grandstanding in the public square.
Almost by definition, if you're known for a "thing," you'll exclude most people who don't share your interests, but you'll strongly attract a subset of people who care about what you're doing. This sort of dynamic lends itself particularly well to subscription business models. The more you are just "you," the better you'll filter for a focused, engaged audience. And while I think there will always be writers who produce for mainstream audiences, we're currently witnessing the parallel rise of smaller, thoughtful community spaces that serve as a counterpart to the roaring main stage. Subscriptions, then, are less about charging for content, and more about creating a quiet place for like-minded readers to gather.
While I was at GitHub, the platform used by developers to publish code (similar to what Substack is for writers), I worked with open source developers to understand their experience and translate those needs into product. One thing I've been consistently amazed by is how creators often end up in silos.
Writing can be an intensely personal process. Collaborations are fun, and you can talk through ideas with your peers, but at some point, it's just you sitting down alone in front of your keyboard or notebook or phone, making the thing happen. As a result, creators often lack opportunities to learn from what others are doing. There's tactical support – learning how someone else writes, grows their audience, or communicates their work – as well as personal support: finding your tribe, getting to know others in similar situations, and finding a sense of identity and purpose in one's work.
I'm excited to bring this support to writers at Substack, whether it's developing resources, helping writers get to know each other, or just listening to your needs. Please say hi anytime at nadia@substackinc.com or on Twitter. (I still write my own newsletter on Substack, too!) I'd love to hear what your experience has been: what you need from us, what's working great, what you're unsure about, or anything else that's on your mind.
– Nadia