Discover more from On Substack
Resources, news, and stories for and about writers. Written by the Substack team.
Stuck at home? Us too. Here are a few of our favorite emerging Substacks to help take care of all your new "from home" needs.
Cooking at home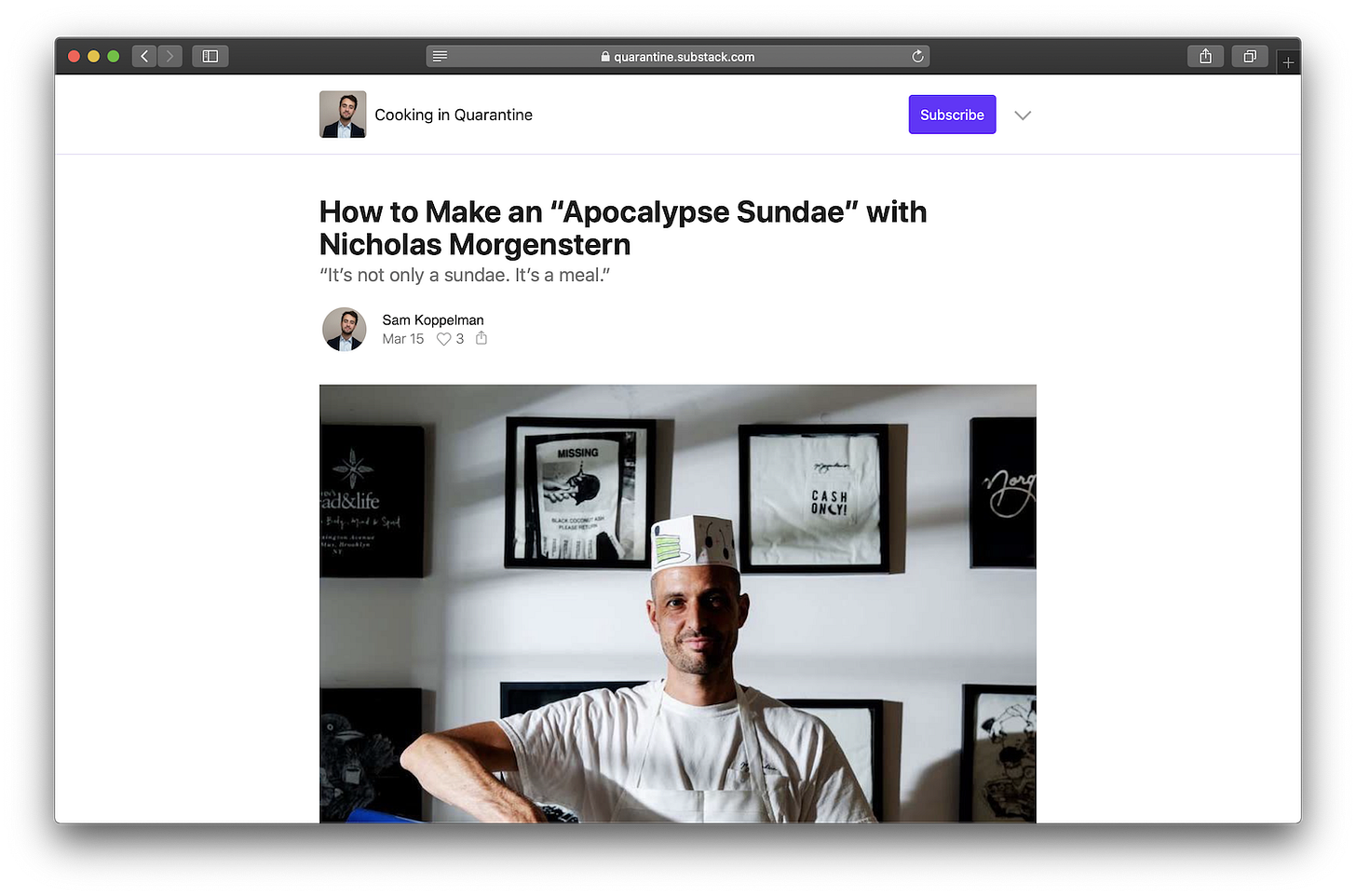 If you're looking at your pantry of dry goods and wondering what to make, Sam Koppelman's Cooking in Quarantine is asking the best chefs in the world to help us get creative. Grab some bananas and milk and try your hand at Nicholas Morganstern's Apocalypse Sundae.
Meanwhile, Debbie Koenig's The Family Plan is adapting her family meal plans to quarantine life. Hop into her thread and let her know what's in your pantry so she can help you and your family figure out what to eat.
Working from home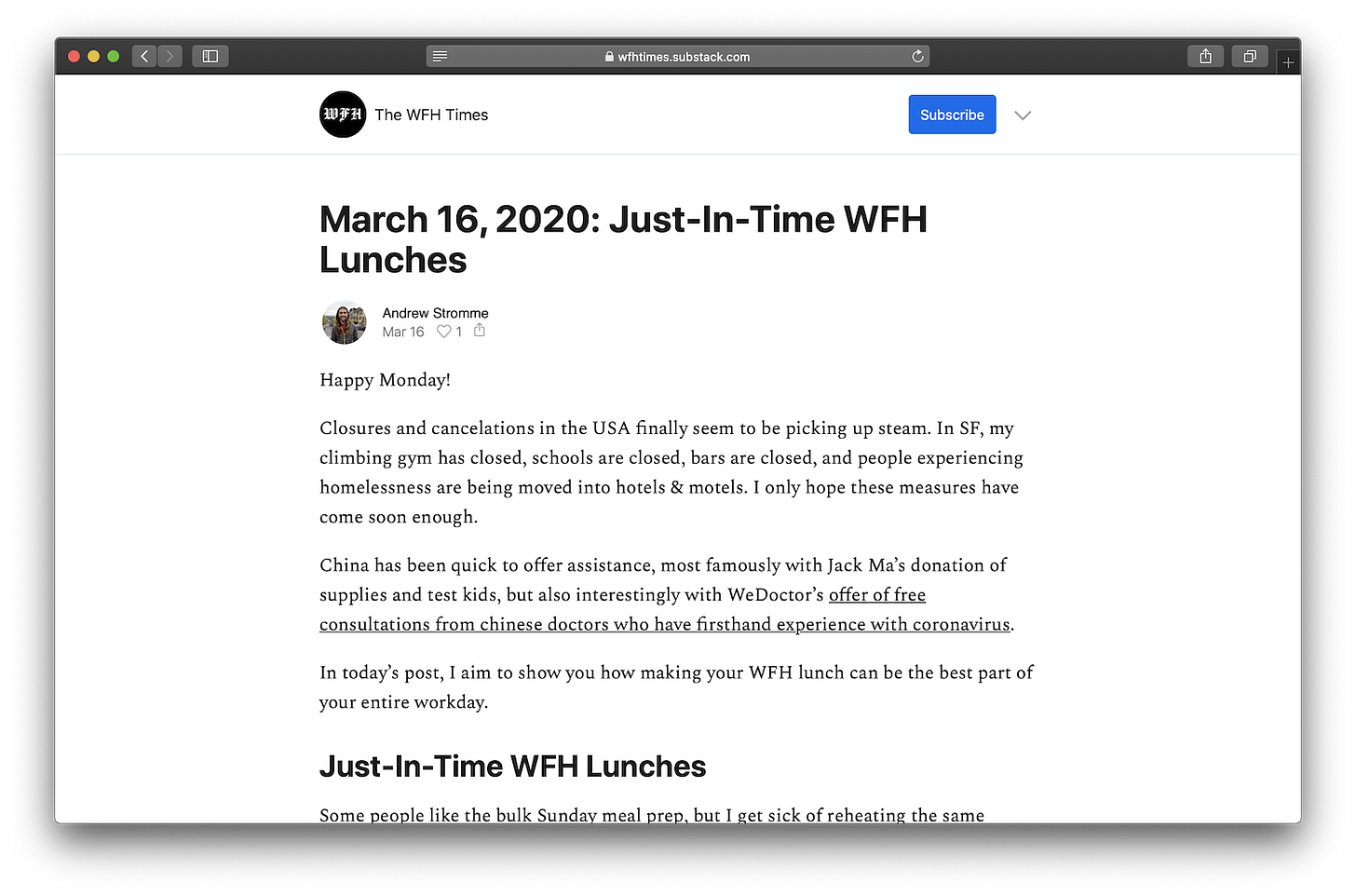 Many of us are finding ourselves working from home in the least-normal WFH circumstances possible. Andrew Stromme is writing The WFH Times, a daily newsletter that's one part therapy and two parts filled with tips, advice, and photos for those of us adjusting to a new work routine.
If you're settling into the work-from-home life for the long run, Bill Murphy's spun up a limited-edition Working From Home newsletter, so we can develop good habits and stay happy and productive.
Exercising from home (and outdoors)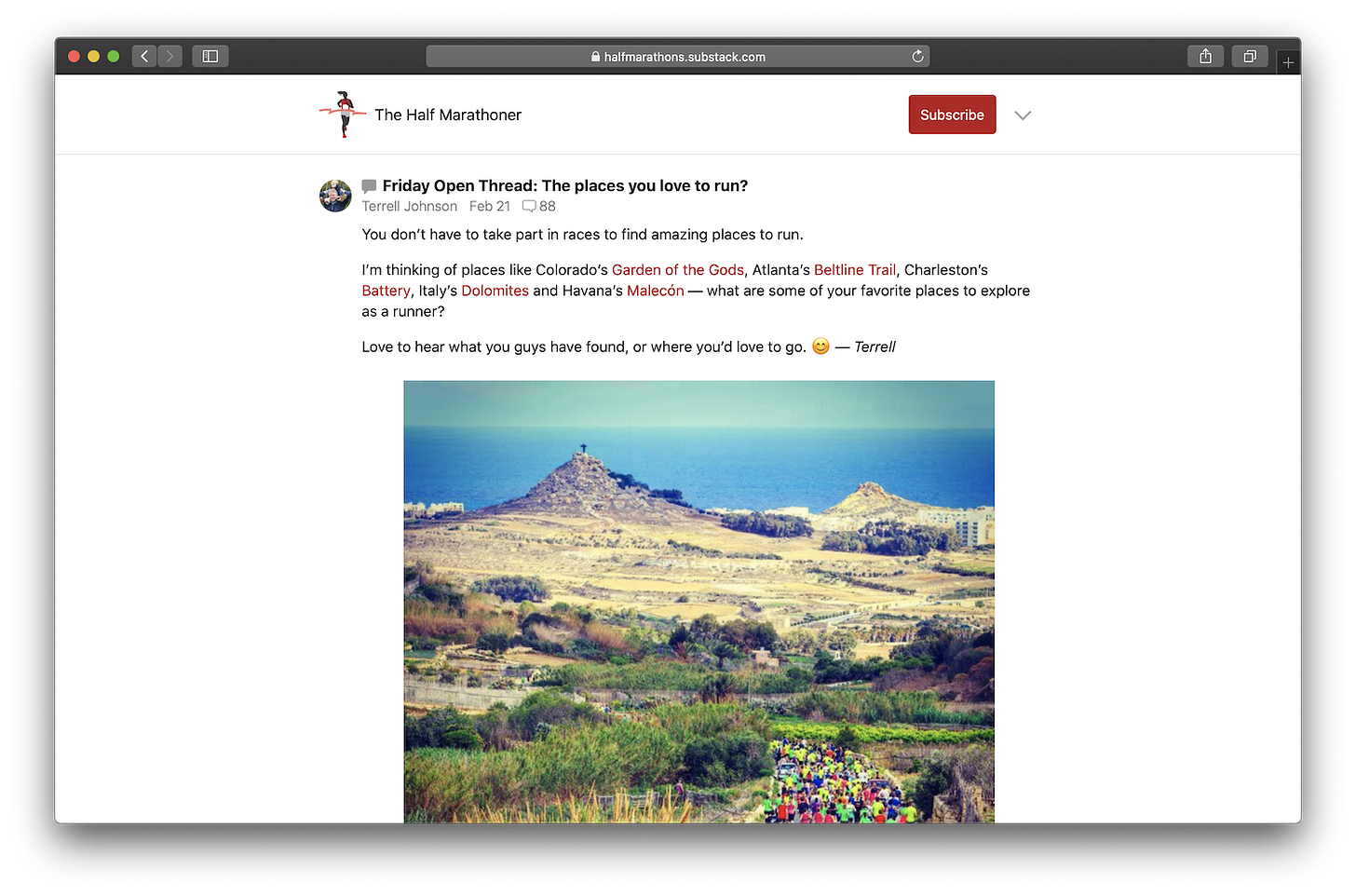 While gyms and fitness studios are temporarily closed, it's more important than ever to stay active. Get into your home routine with MP FITT, which sends out weekly workout routines that they've now adapted for home and outdoors.
If you're a runner, or taking up running as your new outdoor workout, keep yourself accountable by joining Half Marathons, a community for runners of all levels.
Bored at home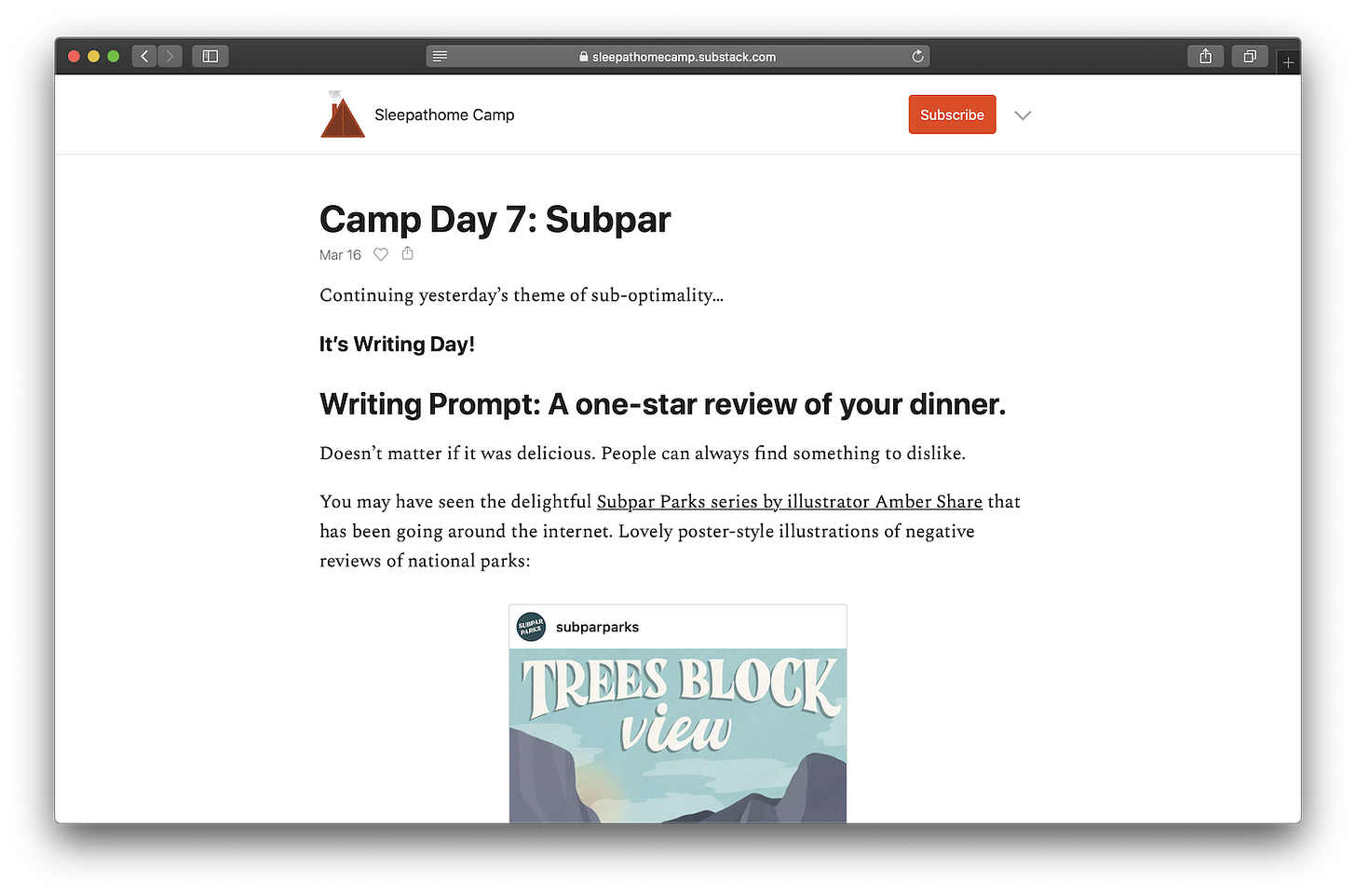 Being at home all day gets tedious after awhile. Sleepathome Camp sends out a fun daily activity to combat your cabin fever. Many of their activities are family-friendly, too, like crafts and dance parties.
Craving some remote-friendly social time? Now's a good time to join Walt Hickey's Book Club (or start your own book club on Substack!). Choose a book together, then read and discuss a new chapter every week.
Stay strong
The times are strange right now, but we're all in it together. Now's a great time to work out your thoughts in writing, tinker with a weird side project, or get together (remotely!) with others who might be feeling the same way.
Meal plans, home workouts, kid-friendly activities: what's a themed pop-up Substack you'd love to see right now? Let us know in the comments below.