Discover more from On Substack
Resources, news, and stories for and about writers. Written by the Substack team.
How Sarah Noeckel's Femstreet newsletter went from zero to 5,000 subscribers
Four things I learned from curating 100 newsletter issues and building the Femstreet community
Today we're publishing a guest post by Sarah Noeckel, writer of the Femstreet newsletter, dedicated to bringing greater visibility to women in tech. Sarah just brought Femstreet to Substack (thanks, Sarah!). Tomorrow, she'll be doing an ask-me-anything thread to share more insights about the community she has built. Tune in here at 1pm EST to participate.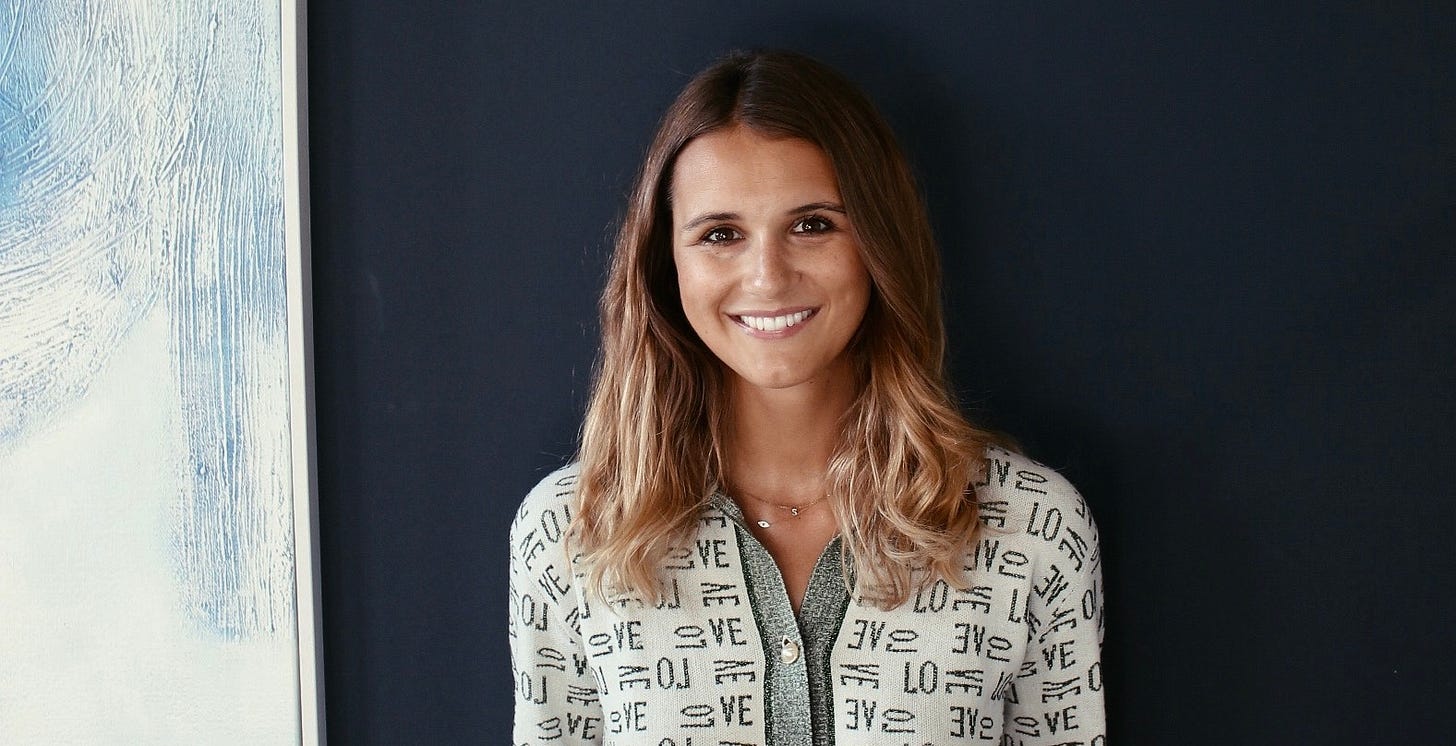 ---
TL;DR: I've built a newsletter, a Slack group, a brand and an events programme. Femstreet turns two and these are the four things I learned: Niche doesn't mean small. Focus. Genuine personal brand is important. Create for the best readers, not all the readers.
---
💯 
newsletters later, here's a bit of a recap on how, when and where it all started:
I launched Femstreet in September 2017 from my bedroom (not a garage) in Maida Vale in London. I didn't have a defined business goal — I simply started the newsletter out of frustration, hoping to solve a personal problem. There was an increasing number of female founders and funders sharing learnings from their experiences in building businesses and investing, but no single well-curated source of knowledge from these amazing women. I wanted to shine light on them, and Femstreet was born.
The beginning was slow and lonely. At that point, it probably took me more than 15 hours every week to curate the newsletter (these days this process is a lot more streamlined). I didn't have any like-minded newsletter buddies to bounce off ideas and growth hacks. But all that changed for the better when I started to meet my readers. After a dozen coffee meetings and Zoom calls with founders and investors across Europe and the US, I had a much better understanding of what my audience wanted and knew that I was onto something good. In March 2018, I started to get more interest from VC funds in Europe, one of the first of which was Dawn Capital, a VC fund I ended up joining 10 months later.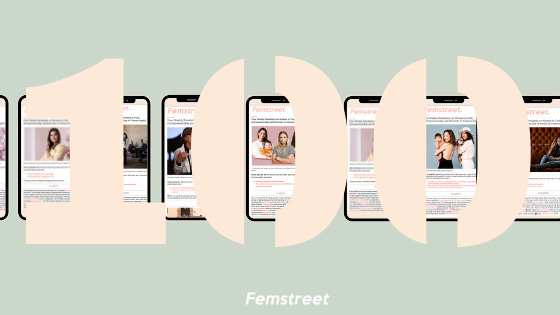 Two years later, we have built a strong community that is highly engaged and active online and increasingly, offline.
Here are a few stats:
✉️ 100 newsletter issues;
📈 5k subscribers globally waiting for Femstreet to hit their inbox every Sunday morning;
🌎 We are international: 50% based in the US, 40% Europe; 10% RoW
📖 Average 48% open rate (Industry average: 16%); Average click-through rate: 38% (industry average: 2.59%);
💬 ~700 Slack channel members since its launch in March 2019;
🤝 Held 10 events across NYC, SF and London this year
Who is the Femstreet reader?
Based on data collected in the past three subscriber surveys.
Readers come from all over the business world:
Founders, CEOs and their teams at tech companies (Dropbox, Uber, Stitchfix, Revolut, Away, Amazon, KRY, Clue…)

VCs around the world (a16z, Accel, Lightspeed, Kleiner Perkins, GV, Atomico, Point Nine, Alven, Northzone, Cherry Ventures etc)

Investment professionals at PE firms and investment banks including JP Morgan, Morgan Stanley, Silicon Valley Bank

Professional services (McKinsey, KPMG, PWC…)

Media (Bloomberg, Forbes, Fortune, Sifted, Crunchbase)

Students from the world's top business schools (Stanford, Havard, MIT)
They all have the following things in common:
General interest in entrepreneurship, investing, technology

Ambition — hard-working, want to challenge the status quo

Community-oriented — genuinely helpful to one another

Curiosity — want to learn more, have opinions, want to build something new

Women (comprising 90% of our community) — it's called Femstreet after all!
I have learned a number of lessons over the past two years of writing this newsletter and building this community in an ever-changing social media world, the most important of which are:
1. Niche doesn't mean small. Like-minded people will find each other.
In the past, whether it was a newspaper or a radio station, mediums of communication were primarily built around a single parameter — location. Initially, I focused on growing Femstreet in Europe, but 50% of our subscribers are now based in the US. I quickly noticed that I had to target a type of persona that can be found anywhere. Femstreet allows people to come together around specific ideas, passion and identification: to accelerate the success of female founders and funders.
There are so many people around the world that want to connect, push this forward and that will find each other. What has this taught me? The future is a niche audience, but niche doesn't mean small.
2. Focus.
As Femstreet grew, I started talking to our subscribers. After all, they are the best supporters of growth and an inspiration for content. Their input allowed me to make the newsletter continuously better and start to build engagement with our community offline. This year alone, we hosted 10 events in SF, NYC and London, launched a Slack channel for our most engaged subscribers, and started to turn our readers in champions. Given the scale of our mission, we will always be a work in progress with a dozen new things we could start: a referral program, a job board, sponsorships, workshops outside London, dinners with experts… However, I decided to focus on two things only: content and connectivity/community. I've learned that you can only create with quality when you maintain focus.
3. Genuine personal brand is important.
In recent years, there has been an unquestionable uptick in the volume of email newsletters, given it has never been easier to start one. To stand out, it's important to establish a consistent, differentiated and intimate connection with your readers.
It's easy to get excited by a large number of subscribers. But what makes a difference is linking content to an authentic personality.
When Femstreet hits your inbox every Sunday morning, I want it to feel like hearing from a friend. Two years ago, I decided to put myself out there and just be myself, and it has been incredibly rewarding.
4. Create for the best readers, not all the readers.
Community is a shared experience that people can connect over, both physically or digitally. Initially, I didn't explicitly set out to create a community — I thought I was just creating a newsletter. But as we grew, it became incredibly natural to find good content, understand what people are interested in and how I could best create this newsletter. Without the interactions outside of my writing, there is no way I would have come this far.
I don't aim to please everyone, but rather write for a few real faces that I know share the excitement that I have. When creating content and building a community, you have to listen to superfans and ensure you are building for them. My narrow focus has been proven to be an asset for the development of Femstreet's brand and our authentic audience in an entirely organic way.
What's next?
It's been an incredible journey so far. I've mostly curated the past 100 issues in my spare time on Thursday and Friday nights. During the Femstreet US tour in July, I've spoken to hundreds of community members and started to reflect on the assets that I have built so far: a newsletter, a Slack group, a brand and an events programme. As highlighted earlier, focus is important. Hunter Walk recently said, "When communities grow too quickly, the existing norms can sometimes get disrupted." I came to the conclusion that it is now time to take Femstreet to the next level. We have now moved to a new email infrastructure to improve the experience for our Slack members, and we will also launch a premium offering before the end of this year. Stay tuned for my plan for the next 100 issues in a couple of weeks. In the meantime, please continue to reach out, engage, and share ideas!
Lots of hugs,
Sarah
---
Thank you.
I am incredibly lucky to have met so many amazing people over the past two years. Massive thanks for all the hours spent testing ideas and for your ongoing support: Natalie Sportelli from Lerer Hippeau, Jenny Gyllander from Thingtesting, Lina Wenner of Firstminute Capital, Nikita Singareddy of RRE & NTT, Josh Kaplan of MorningBrew, Ashley Brasier of Lightspeed Venture Partners, Annie Case of Kleiner Perkins, Taylor Majewski of Product Hunt, Lola Wajskop and Yousif Al-Dujaili of Hummingbird Ventures, Reda Bensaid of EightRoads, Cat Lee of Maveron, Jane VC, Erik Stadigh of Crane VC, Jessica Lin at Work-Bench, azeem of The Exponential View, Meghna Mann of Util, Bryce Keane and Sophia Bendz from Atomico and last but not least — my wonderful colleagues at Dawn.
---
For those who aren't familiar, Femstreet is the leading community for women in tech, entrepreneurship and diversity in Venture Capital. We aim to accelerate the success of female founders and funders through greater visibility, connectivity and support. Today, we strive to accomplish our mission through our widely read newsletter, an engaged community on Slack and through meet-ups and events.
👉 You can follow @Femstreet and subscribe to the newsletter here.