Discover more from On Substack
Resources, news, and stories for and about writers. Written by the Substack team.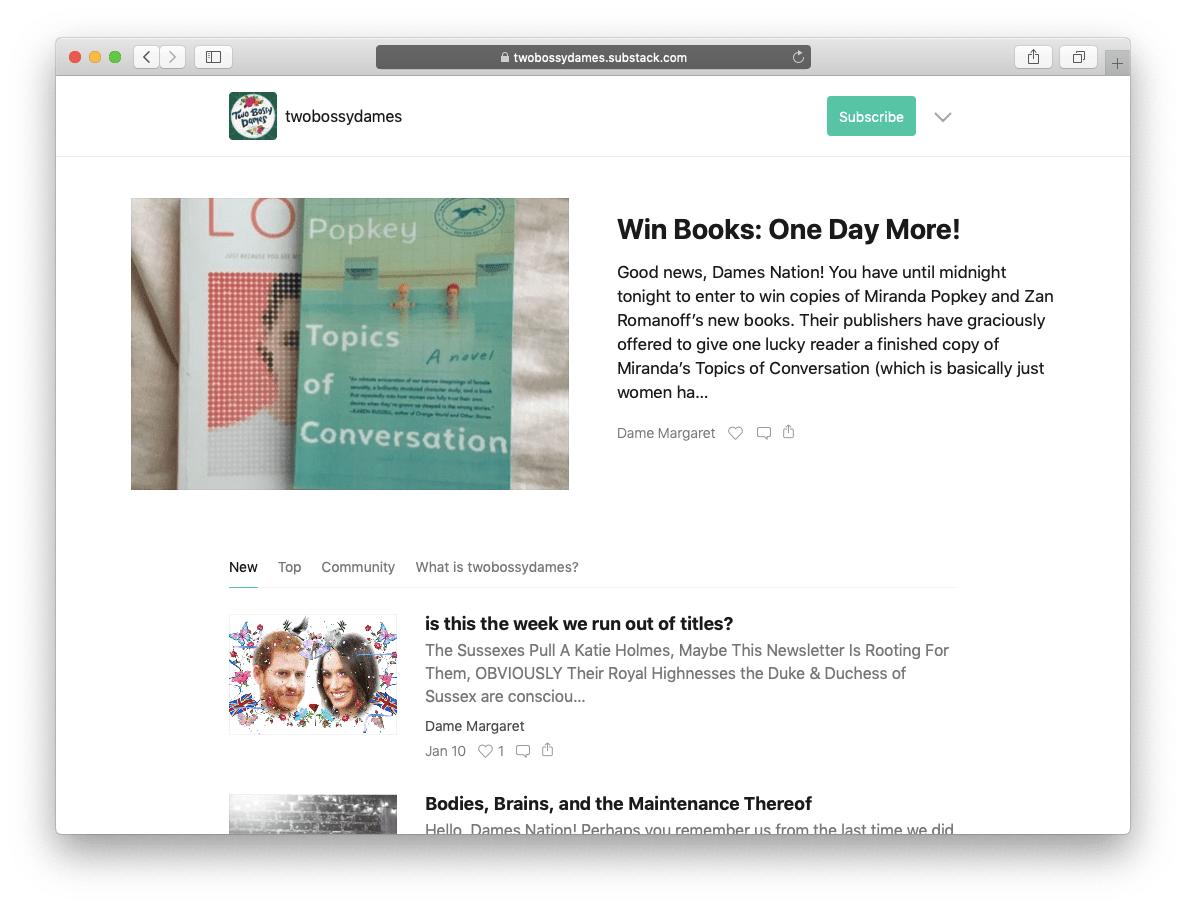 We've released a bunch of new features in recent days and weeks, including the group-publishing tools announced yesterday. Here's a quick guide to all the new features we've released (like the new homepage design shown above) so you can spruce up your publication.
Turn on your new homepage
Go the Settings page in your dashboard. In the "Publication Details" section, you'll find an item called "Homepage design." Select "New design".

Pin a story to the top of your homepage
Click on the three dots that are listed beside the share buttons on the preview of a post. Select "Pin on home page".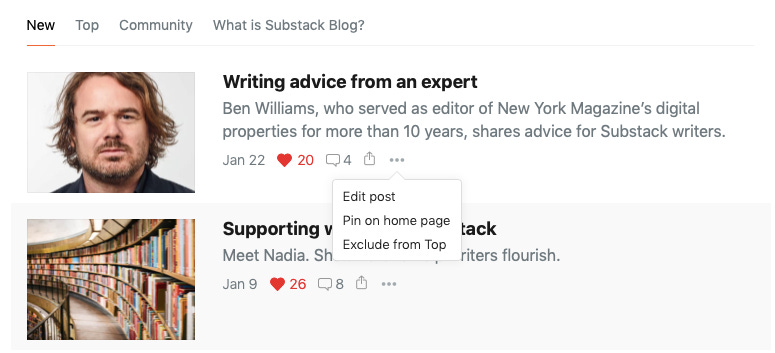 Enable photo bylines
Go the Settings page in your dashboard. In the "Publication Details" section, select "Show bylines on posts". Once the page has updated, select "Show images on byline". 

Check out your author profile
In a post, click on your byline. Your author profile will then display.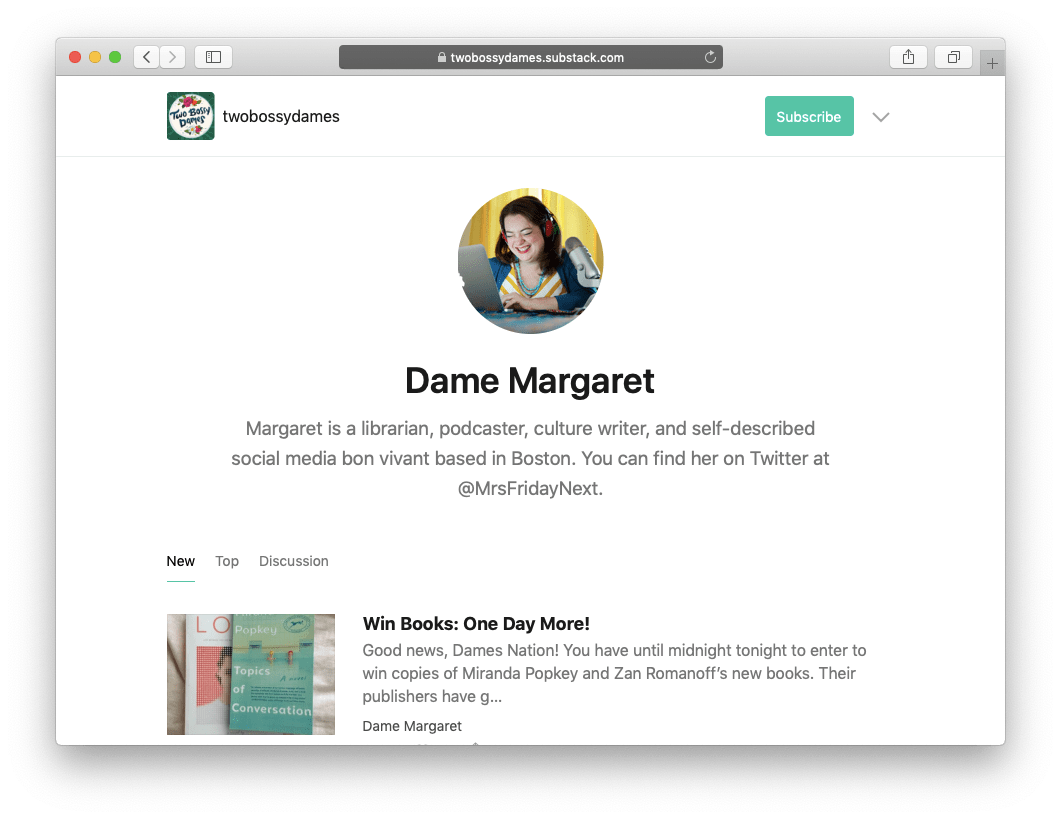 Update your profile
Click on your profile picture. Then you can update the image and bio text. You can also access this via your /account page and beside the bylines options in your settings page. 
Invite contributors
You can invite people to have full admin access to your dashboard, which means they can publish, edit, and delete posts, and see your publication's analytics. If you'd like to give them a byline and list them on your People page as a contributor, you can add them on the Team panel without giving them admin privileges. Find the Team panel in the "Publication Details" section of your Settings page.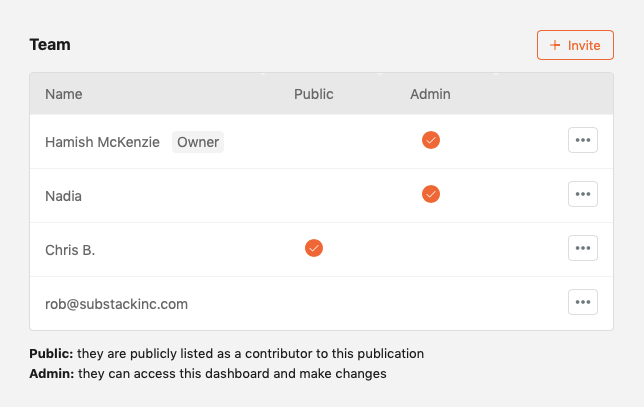 View your people page
If you have multiple contributors, you can see the list of their bios via your About page (once you have the new homepage enabled). Just click on the People tab.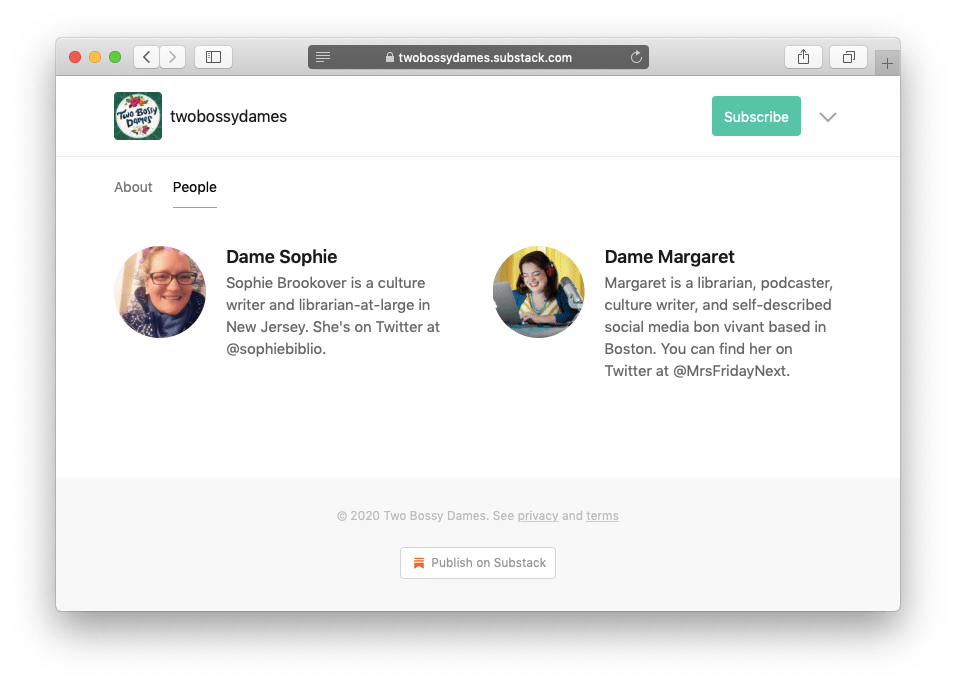 Set a social media preview
After clicking Publish, you'll be presented with an option to set a "Social preview". This is the text and image that will display on your homepage and in tweets, Facebook posts, etc. To select a different image from the post to preview, hover over the thumbnail. 

Share a secret link
If you want to share a web preview of your post in advance of publication, you can grab a secret link from your post's Settings page.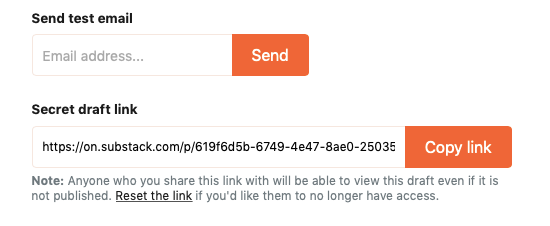 That's it for now!