Discover more from On Substack
Resources, news, and stories for and about writers. Written by the Substack team.
This week, we interviewed Neena Saha, a former special education teacher-turned-PhD who writes Reading Research Recap, where she shares summaries of the research papers she's reading. This interview has been lightly edited for length.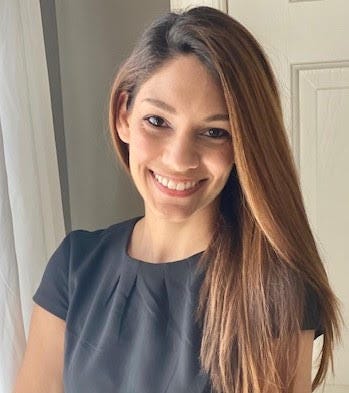 What's your Substack about in one sentence?
The Reading Research Recap helps bridge the research-to-practice gap by providing short summaries of the latest reading research studies.
What made you want to start writing about it?
I wish I had something like the Recap when I was a reading teacher and when I was a doctoral student! Some estimates say that 5-20% of people have dyslexia, and we know from national testing that nearly 60% of U.S. 4th graders are not reading at a proficient level. This means that there are a lot of people (teachers, parents, tutors, etc.) that are really interested in what the latest scientific reading research says. But the problem is one of access: most research is still behind expensive paywalls, available to a relatively small amount of people, even though most of it is funded with taxpayer money.
This really hit home when my own son was diagnosed with an oral language speech delay. He was a year and a half old and only spoke two "words." We were able to witness firsthand how early intervention can lead to dramatic gains. Before he started speech therapy, he was in the 7th percentile on oral language measures. A year later, with the implementation of a one-on-one, state-funded, research-based intervention, he had fully caught up to his peers.
But what baffled me during that time was the fact that it was so hard to get access to the latest research on oral language interventions. For example, my graduate institution did not subscribe to all the journals, and I didn't want to pay out of pocket for articles that may not contain useful information. Furthermore, I wanted summaries – I did not have time to read each paper. I wanted to make the process of accessing research less painful.
Your writing involves a lot of curation. What's your process like for putting together each issue?
I use a three-stage process: triage, deep dives, and then edits.
I have several different automated filters and alert systems set up. This means that every few hours my email inbox is flooded with new studies. I open the emails immediately and skim the studies to make sure it has at least some relevance to practitioners and that it was published in a peer-reviewed journal. If it meets those requirements, I put the link in the draft for the upcoming week.
I call this my "triage" stage. As someone who likes to keep my inbox empty, that can mean reading abstracts and downloading pdfs even when I'm in the middle of another project. Just the other day, it was 4pm, I had cleaned out my inbox, and on the way to pick up my son from my in-laws, Google Scholar dumped 12 new emails in my inbox (gah!).
After triaging the links, I revisit them when I'm in the mood for deeper analysis. If it is a particularly dense paper, I will print it and then highlight the most informative sections. Next, I extract quotes, stats, etc. and sometime provide a little commentary or opinion.
Finally, I edit, edit, edit. The editing continues right on up to when it goes out, especially since studies arrive in my inbox throughout the week. Sometimes, I've written up several studies only to delete them to make room for better, more relevant studies. There have been many times, also, when I've woken up a few minutes before the Recap was scheduled to go out and ran to my computer to change a word or delete a sentence. As a perfectionist, it is really hard to release it, knowing I could always work on it a little more.
What's a research paper you've recently come across that blew your mind?
Can I say my own? (LOL). Ok, no, seriously: can I choose two?
One is my snarky answer, so I won't name the actual paper (but if you read the Recap, you know the one). This particular paper was all about open science (including open access to scientific research) and yet it was published behind a paywall! That blew my mind.
For my non-snarky answer: I have to go with the one that led to 300+ [email] signups in a few hours: Gonzalez-Frey, S. M., & Ehri, L. C. (2020). Connected Phonation is More Effective than Segmented Phonation for Teaching Beginning Readers to Decode Unfamiliar Words. Scientific Studies of Reading, 1-14.
What blew my mind (in a good way) was that fact that it checked all the boxes. It was rigorous scientific research, based on theory, published in an esteemed peer-reviewed journal that addressed a very pressing practitioner need: how best to teach blending? It was a strategy that teachers could implement immediately: it was not specific to an expensive curriculum, for example. That said, it is important to note that I would not usually recommend implementing the results of single study unless it was an RCT or meta-analysis.
How do you get in the mood to publish when you don't feel like it?
Great question! I do not have any secret tips or tricks. If I am really not in the mood, I will wait until I am, because I think people can tell when you're not excited about what you do. Overall, though, I am very passionate about the Recap, so it is infrequent for me to have moods when I don't feel like publishing.
What are your recommendations for people who want to read more research, but aren't sure where to start?
Sign up for the Recap (obviously!). For accessing research, I would say there is not one best place. Google Scholar is good, but can be overwhelming. Researcher faculty websites are good, too, but often are not updated frequently (and some professors are too busy to respond to paper requests). ResearchGate and Academia.edu have the same issues as faculty websites. Professional organizations like the International Dyslexia Association put out publications, but they are often put in "practitioner-friendly" wording, [and] sometimes practitioners want to see the original research article.
Finally, there are the big publishers like Elsevier, Wiley, [and] Taylor & Francis. (I believe you can set up alerts for these even if you do not have institutional access), but there are so many journals, which leads to lots of alerts, and not many of the papers are open access. Fees for even a single paper download are prohibitively high.
---
Subscribe to Neena's newsletter at Reading Research Recap, or find her on Twitter (@ReadingRecap) or Facebook.