Upcoming Events
Meet, connect with, and get to know other Substack writers at our upcoming events.
---
💰 Thursday, June 4th, 11am PT (UTC-7) - Paid launch 101
Thinking about launching a paid newsletter, but haven't yet pulled the trigger? Lenny Rachitsky, who writes Lenny's Newsletter, will share how he decided to launch paid subscriptions and tactics for going paid.
👫 Thursday, June 11th, 11am PT (UTC-7) - Workshop: Making friends with your subscribers
Who are these people that signed up for your email list, and what do they want? Erin Moon of The Swipe Up will talk about getting to know your subscribers, helping them get to know each other, and building a community around your list.
---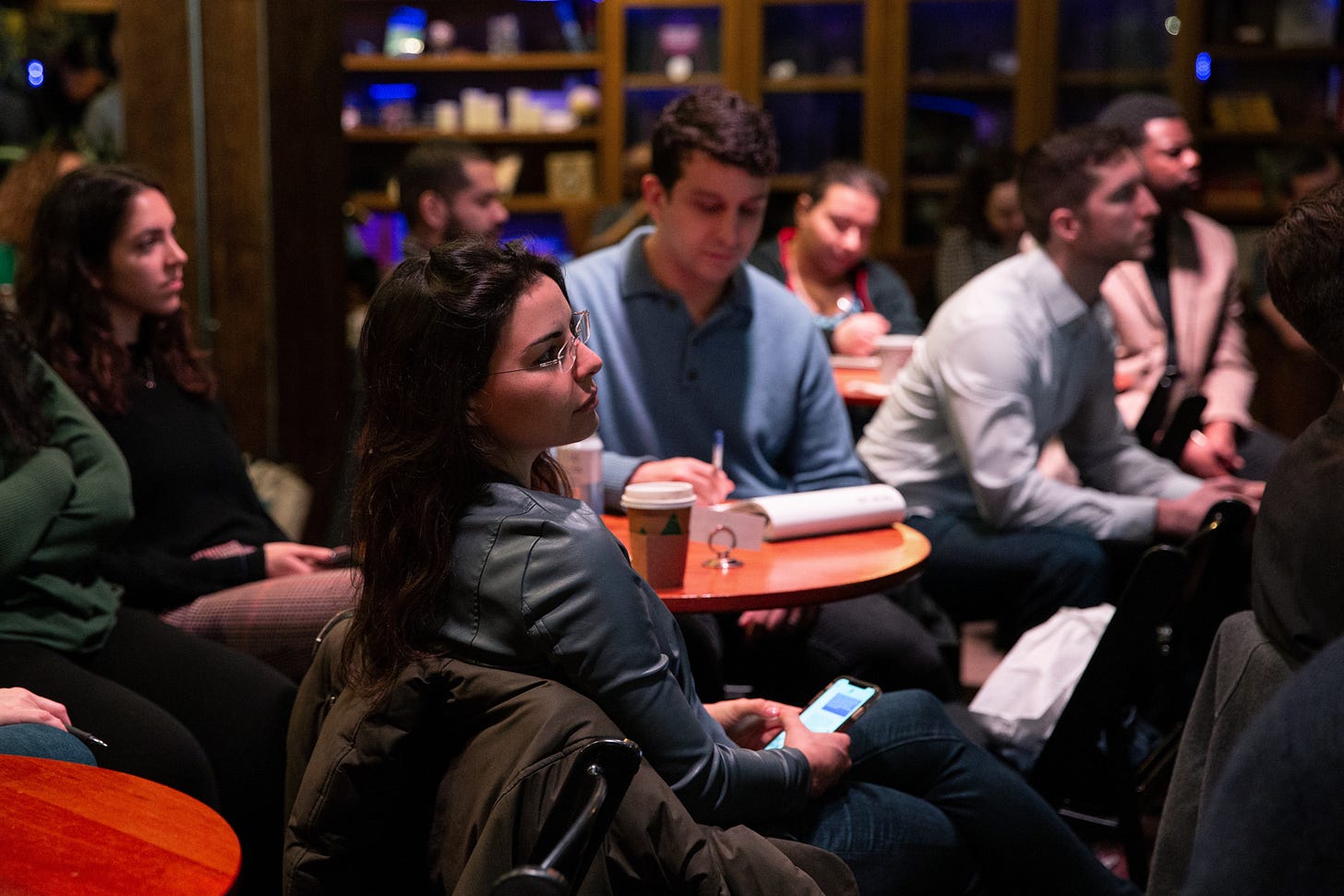 Past Events
Couldn't make it to a previous event? Don't worry, we took notes! Find recaps, recordings, and discussions from previous events below.
---
Scott Hines of Action Cookbook shared how he successfully grew his newsletter's email list on Substack in less than a year.
We brought four Substack writers — Polina, Henry, Judy, and Clara — together for a livestreamed conversation about writing and making money during the COVID crisis.
Polina Marinova (The Profile), who left her job last week in the midst of a pandemic to go full-time on her publication

Henry Abbott and Judy Goodwin (TrueHoop), who switched up their editorial and pricing after the NBA suspended basketball season

Clara Parkes (The Daily Respite), who recently started a paid newsletter to provide "a brief interval of relief" to our inboxes every day
👫 Writer Gathering - Thursday, February 20, 2020 (New York City)
We hosted our first official gathering of writers in New York City and asked a few Substack writers to share insights from their experiences: