Discover more from On Substack
Resources, news, and stories for and about writers. Written by the Substack team.
Substack's grant program recipients, and what's next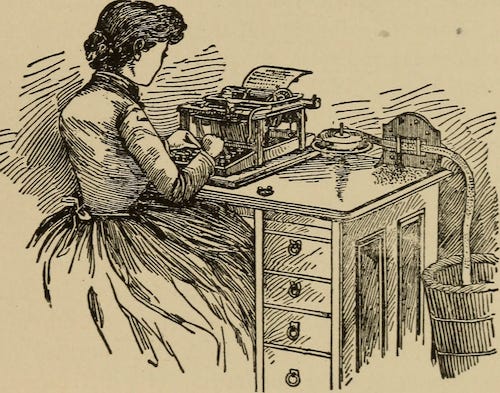 At the end of March, we announced a grant program to support writers who have been affected by the economic crisis. 
Over the course of the one-week application period, nearly 600 writers applied. We heard from dozens of talented writers who have been laid off from positions at media companies; many more who can't make ends meet now that workshops, events, concerts, and sports gatherings have shuttered; and countless freelancers who have had nearly all of their assignments canceled for the foreseeable future.
Today, we're proud to announce that 44 writers and creatives from around the world will receive a grant. Each grantee is at a different stage in their journey on Substack – some have just started out, while others are long-time Substack writers eager to take their publications to the next level. 
Their publications range in size, from under 100 readers up to nearly 18,000. Their subject matter varies greatly: a publication devoted to gymnastics, another about the impact of the coronavirus outbreak on rural America. There's one about de-stigmatizing mental illness among immigrants and refugees, another about electronic music; one devoted to poetry and songs created by neurodivergent writers, and another about cookbook news. A weekly roundup of the news and trends across Asia that aren't featured in the mainstream media; another about finding hope. 
Across the board, every grant recipient has ambitious plans to develop and invest in their publications. You can read more about the winners below, and we hope you'll join us in celebrating them. 
We're keenly aware that a grant program won't be enough to mend the situation for writers and creatives globally, in both the short and long term. Great writing must be supported by a better, more sustainable business model than the ones that have prevailed over the last few decades. We believe subscriptions provide a way forward. That's why we're focused on building a new media ecosystem where readers, instead of algorithms, get to choose what they read, while supporting and funding the writers they trust. With this model, writers have the editorial control, independence, and creative freedom to do the work they love, on their own terms. 
In the short term, we want to do more to support writers right now. Next month, we're launching a second fellowship program that will provide writers with external mentorship, support, and a stipend in order to establish long-term success with the subscription publishing model. We'll host the program digitally, and, starting next month, applications will be open to any writer on Substack. Stay tuned for more information. 
Thank you for your support in building a better future for writing. And thank you to all the writers who applied to this emergency grant program. 
---
Grant Recipients
Abigail Koffler writes This Needs Hot Sauce about cooking, dining out, and making the most of it.
Anne Trubek writes Notes from a Small Press about the independent and small press publishing industry.
Anthony Diké writes The Product Person, which curates and summarizes articles on product development.
Anupa Mistry writes Burn Out, a newsletter about creative sustainability and how to keep going.
Arabelle Sicardi writes You've Got Lipstick On Your Chin about beauty, terror, robots, and memes.
Bill Murphy Jr. writes Understandably, a daily essay and news roundup for smart people who are very jaded by mainstream media.
Casey Botticello writes Blogging Guide which helps writers navigate the digital publishing landscape and shows them how to monetize their content.
Chris Martin writes The Listening World, a weekly dispatch of poetry and song from neurodivergent writers.
Dan Ozzi writes REPLY ALT featuring new music coverage, music industry rants, and long-form artist interviews.
Dvora Meyers writes Unorthodox Gymnastics about the weird, wonderful and brutal sport we call gymnastics.
Eric Nusbaum writes Sports Stories about humane and empowering sports history, written and illustrated every week.
Erin Cook writes Dari Mulut ke Mulut, which brings together the best coverage, analysis and reporting from Southeast Asia with a focus on the underexplored and homegrown.
Fariha Róisín writes How To Cure A Ghost, a biweekly publication exploring all the ways she's healing traumas.
Fiza Pirani writes Foreign Bodies, which centers on immigrant and refugee experiences with a mission to de-stigmatize mental illness and encourage personal storytelling.
Haley Nahman writes Maybe Baby about exploring complicated emotions with openness, curiosity, and plenty of anecdotes from therapy.
Howard Megdal, along with four other experts, writes The IX about five different women's sports, covering each sport, every single weekday.
Huw Lemmey writes Utopian Drivel about queer history, queer memory, and queer life.
Isaac Saul writes Tangle, which focuses on bridging the gap between political parties by telling you how the left and right are framing the story of the day.
Jacqui Shine writes Well, Actually about things you need to know that you don't know you need to know, inspired by people being wrong on the internet. 
Jaya Sundaresh writes Jaya Time, featuring original opinion journalism and media criticism and some comedy.
Jeff Chu writes Notes of a Make-Believe Farmer about finding hope in stories of growing, feeding, healing, and cooking.
Jeremy Botter writes Whizzered, featuring unflinching, honest coverage of mixed martial arts.
Jillian Anthony writes Cruel Summer Book Club about big change, heartbreak, and healing.
Joey Akan writes Afrobeats Intelligence about African music, and the creators and industry around it.
Jonas Ellison writes Table Talk about life, faith, and work from a midlife seminarian.
K. Tempest Bradford writes Tempest in a Teapot, a new community space to gather and engage and share creative updates.
Katie Hawkins-Gaar writes My Sweet Dumb Brain, a weekly newsletter that's about facing life's ups and downs, all while being kind to yourself.
Kelsey McKinney writes Written Out, a publication about women's work in literature that has been forgotten and written out of modern history.
Kim Kelly writes Be the Spark, which focuses on heavy metal, labor, and revolution from an anarchist perspective.
Kirsten Han writes We, The Citizens, which covers developments in politics, civil society, and social justice in Singapore.
Lauren Denitzio writes Get It Together, which chronicles projects and processes related to making art and music.
Michael Wear writes Reclaiming Hope with news and analysis at the intersection of faith, politics and public life.
Monica Potts writes Welcome Home about how the coronavirus outbreak hits rural America.
Nithin Coca writes Asia Undercovered, a weekly roundup of the news, events, and trends that don't get mainstream attention across Asia.
Paula Forbes writes Stained Page News about cookbook news.
Sasha Frere-Jones writes S/FJ about music and books and New York and film and death.
Scott Hines writes Action Cookbook about millennial parenthood.
Shawn Reynaldo writes First Floor about electronic music and the culture around it.
Sophia Benoit writes Here's The Thing where she answers advice questions from people about their relationships, love lives, anxieties and concerns.
Sophie Haigney writes Fossil Poetry, a newsletter inspired by language.
Steve Lord writes Tales From The Dork Web about the weird world of internet subcultures, with a slice of retro. 
Whitney McKnight Fishburn writes docu-mental, which maps the American states of mind. 
Yvette Montoya writes The Montoya Minute offering no-nonsense news and analysis for the progressive Latina.
Zach Haigney writes The Trip Report, featuring insight, news, and analysis at the intersection of business, policy, and psychedelics.