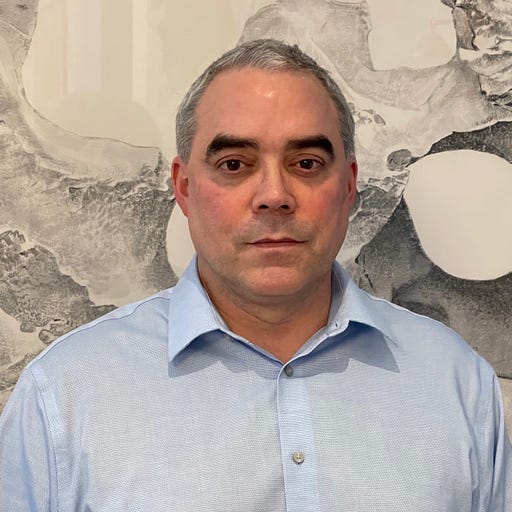 Oct 15, 2021 • 44M
Four years on Substack: A conversation with Bill Bishop, Substacker #1
Conversations with writers, bloggers, and creative thinkers about how they got here. Produced by Substack, a place for independent writing.
Four years ago today, Bill Bishop launched the first-ever Substack publication. It was his newsletter about China, Sinocism, which he had been writing for free for five years for an audience of policymakers, diplomats, academics, investors, executives, and journalists. 
I had known Bill for almost a decade from my previous life as a reporter and was a regular reader of Sinocism. Around the time that we came up with the idea for Substack, Bill had been telling his readers that he was planning to introduce a paywall for the newsletter. I jumped into his inbox and suggested that he be Substack's first publisher. Happily, he agreed! 
Chris and I promptly flew to Washington, D.C., where Bill had recently relocated after 10 years in Beijing, and started figuring out how we could build the first version of the product around his needs. By October 2017, Bill was ready to launch, and on the 15th of the month he enabled paid subscriptions. By the end of that day, he had brought in six figures of revenue, heralding the arrival of two businesses at once: his own, and Substack's. 
To mark the four-year anniversary of the launch of Sinocism, I interviewed Bill for a special episode of the Substack Podcast (there it is, up there, behind the big play button). We talked about the early days of Sinocism, what he has learned from four years on the platform, and why he set sail for the world of paid-newslettering in the first place.
Says Bill: "It just really felt like there was a moment where the internet and consumers were ready for this kind of a model."
I think he was right about that.